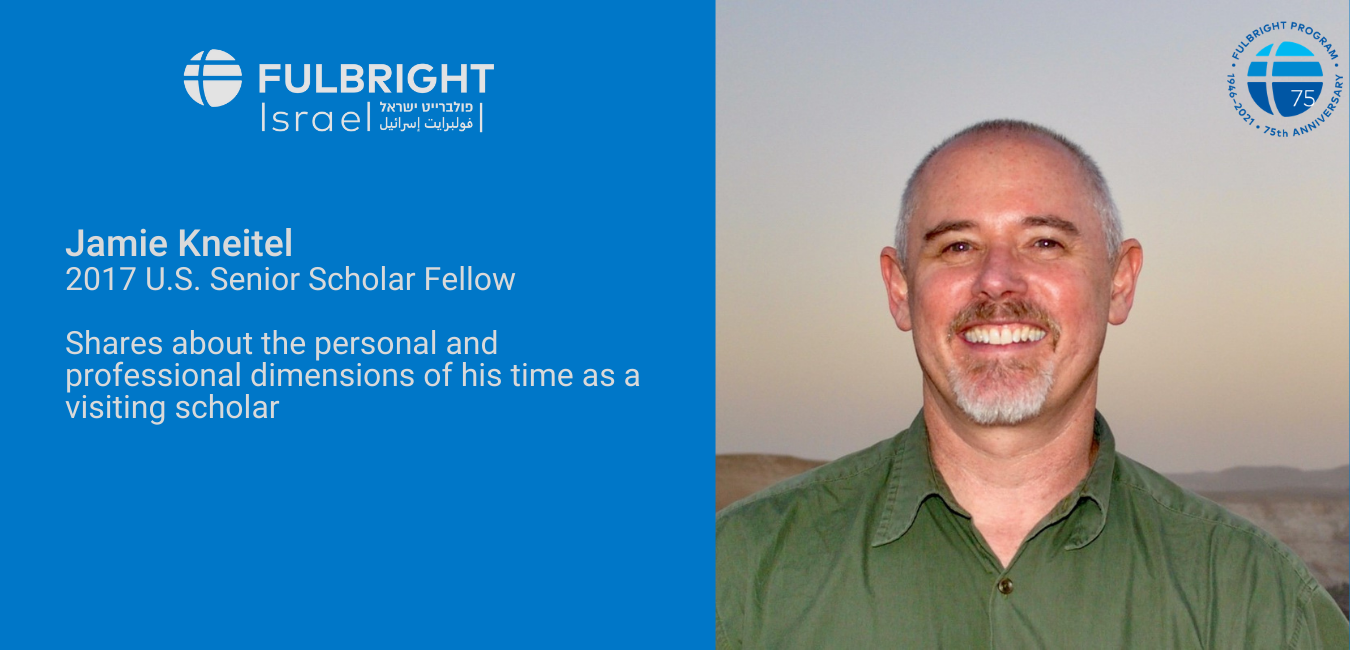 My research is focused on understanding the mechanisms driving the patterns of biodiversity and ecosystem function in space and time. The ecosystems I work in, seasonal wetlands, are among the most dynamic and dramatic, since they fill with winter rainfall and are dry by late spring. Although they are temporary in nature, they are a critical part of the landscape, providing services such as water filtration, flood control, and wildlife habitat. They are also among the most imperiled ecosystems with significant habitat destruction throughout the world, mostly due to urban and agricultural development. While they are found worldwide, they are most common in dry areas, like the Mediterranean climate regions. These regions are found in five locations at about 25-35 degrees latitude along the coasts of continents and include California, Chile, the Mediterranean region, South Africa, and southwest Australia. This set the foundation for my Fulbright project to holistically approach the ecology and conservation of seasonal wetlands from an international perspective.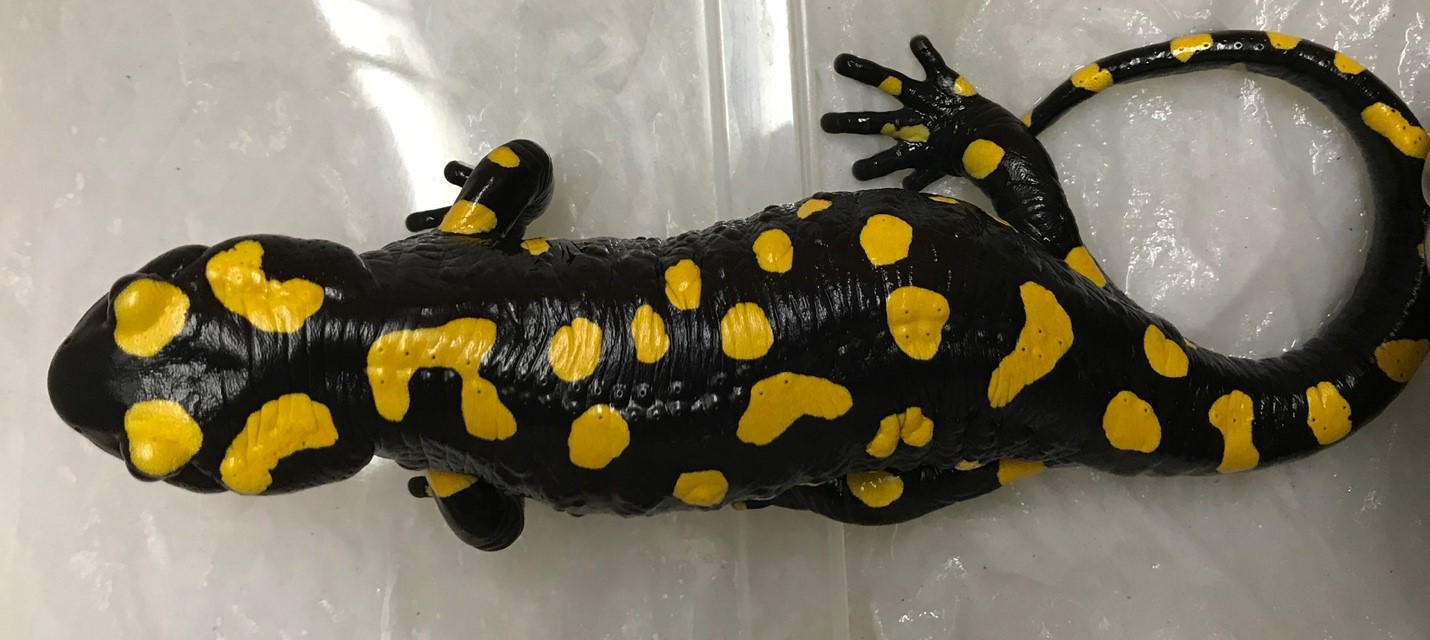 Figure 1. Near Eastern Fire Salamander (Salamandra infraimmaculata), an endangered species in Israel, can be found in seasonal wetlands and ponds.
The University of Haifa in Israel was the ideal destination: it is a Mediterranean climate region with seasonal ponds and also home to Professor Leon Blaustein. My path crossed with Professor Blaustein's while I was a graduate student and he was a renowned ecologist. Our shared interest in mosquito ecology began a correspondence that turned into a friendship and collaboration for over 20 years. He graciously offered to be my Fulbright award host . I became involved in several lab projects, including mosquito ecology and the effects of fire retardants on aquatic ecosystems, bringing my expertise and providing a different perspective. His lab welcomed me, making me feel at home by including me in meetings, sampling trips, and Tuesday basketball games. I found this to be so crucial in adjusting to life in Israel.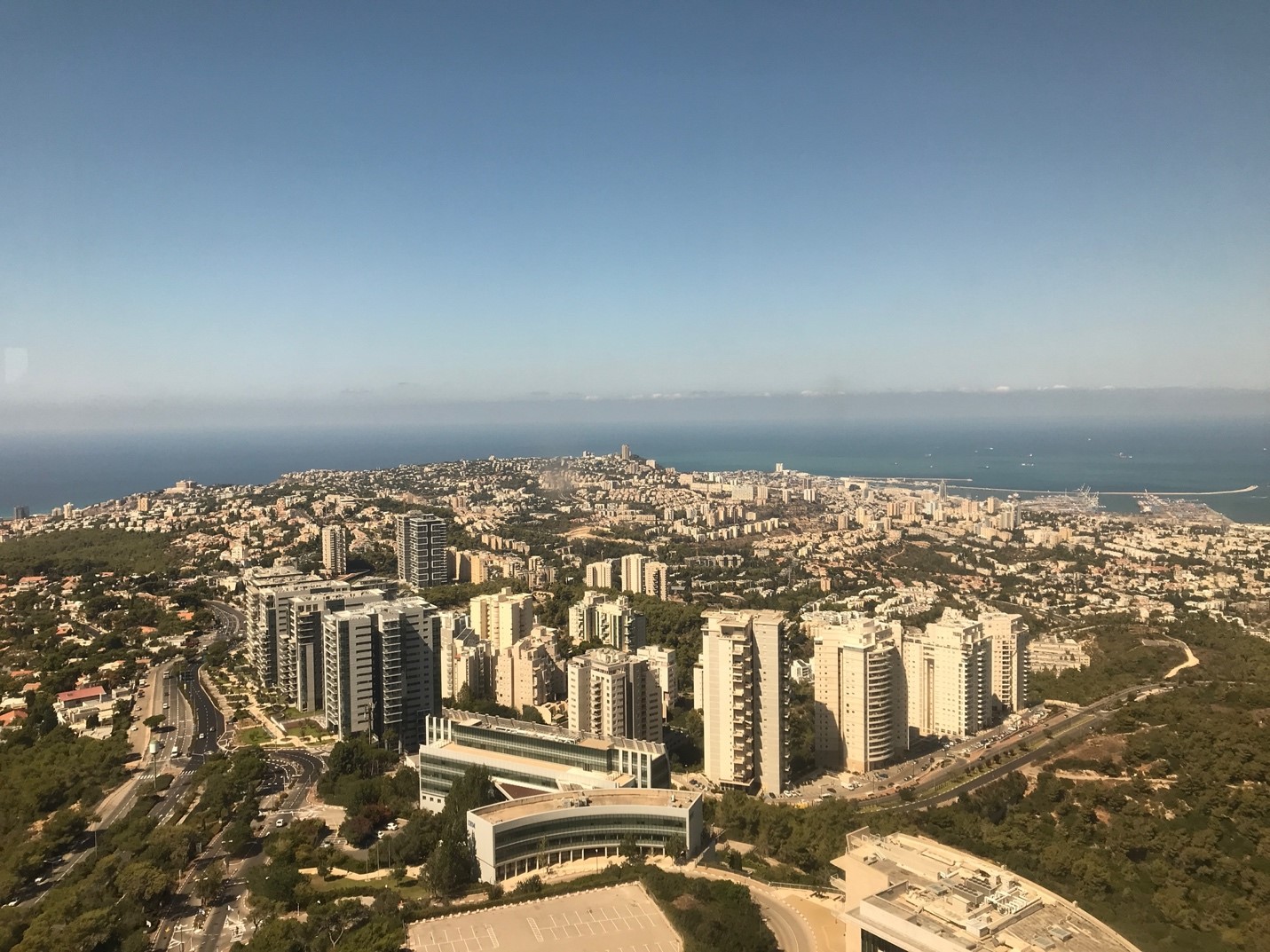 Figure 2. The view from the University of Haifa overlooking the city and Mediterranean Sea.
In addition to research at the University of Haifa, my Fulbright award provided other significant experiences. First, our Fulbright cohort went on a two-day orientation and tour of the country. This was a wonderful way to connect between all the scholars and their families and introduce us to Israel. From this trip, we made friends with other Fulbright scholar families and kept in touch throughout our time there and beyond.  Second, I taught a short course in the department and gave seminars at universities across Israel. Third, I took advantage of a Fulbright Regional Travel Grant (North Africa/Middle East). This led me to initiating a collaboration with Dr. Laila Rhazi (University Mohammed V, Rabat, Morocco), whose research I greatly respected and aligned with my research interests. I spent seven days with the most wonderful and hospitable people, that included Professor Rahzi, her graduate student, and other collaborators. We toured and sampled her field sites and explored the region. They even surprised me by taking me to see the Barbary macaques in the Atlas Mountains. I was practically brought to tears by their thoughtfulness and being able to see unique high-elevation monkeys.
Figure 3. The Fulbright cohort on our orientation trip having lunch and tea in a Bedouin village.
The professional, scientific, dimension of my experience is easier to express than my personal experience. Nothing could have prepared my family (my wife and two teenagers) for our 7-month stay in Israel, and nothing could prepare us for the profound legacy of this experience. Our initial explorations consisted of walking around Haifa, going to the beach, attending the open markets, and hiking in the natural areas. While we did not speak much Hebrew, the language barrier did not inhibit any of our experiences, and we traveled the whole country by public transportation and car rental. Nonetheless, I would have learned the language more if I could do this over again. I remember stopping at a gas station to fill our rental car tank and not being able to make out the procedures or press the correct buttons on the pump.  The kindness of strangers came to the rescue in this and other situations. The kids attended very different schools while there: my daughter attended the local middle school in Haifa and my son attended an American high school on a kibbutz outside Jerusalem. They were initially nervous, but they were welcomed and made to feel at home and ultimately the experience enhanced their worldviews and led to friendships that continue to this day. While the Fulbright Scholarship was awarded to me, I feel like ultimately, this experience for my family was most meaningful.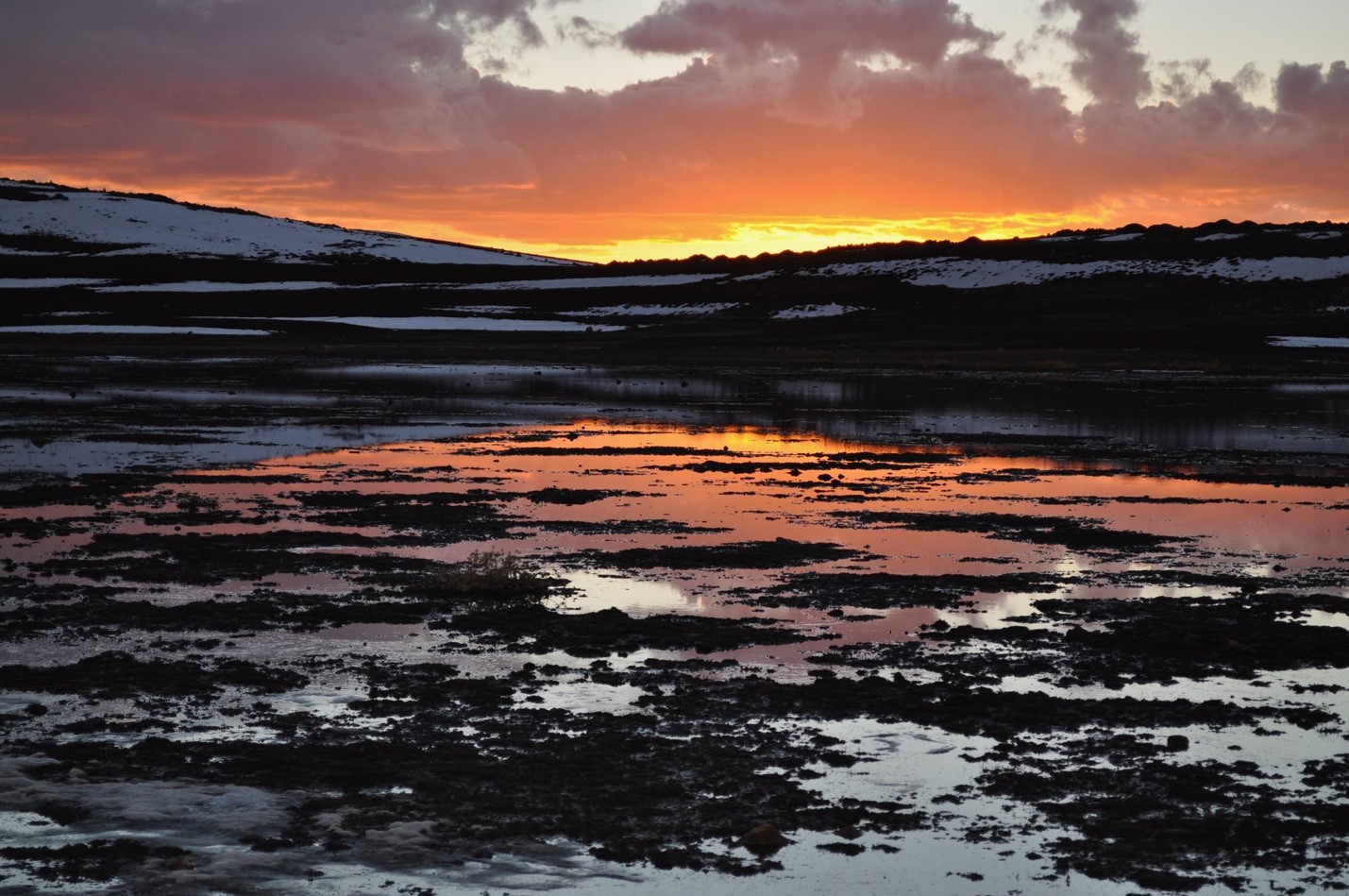 Figure 4. Seasonal wetland in the Atlas Mountains of Morocco.
We are going on three years since we were in Israel. Four publications came out of the collaborative research during that time and continued collaborations. That is successful by one measure, but I find that our experiences as a family, the relationships built, and the personal views and changes are the real legacy. Our family still reminisces about our time and talks about returning; we miss the falafel stands and hummus restaurants, our friends, exploration of the country, the hikes, holiday celebrations, and stumbling across ancient ruins. It had a huge impact on all of us. That time continues to greatly affect me both personally and professionally. Lastly, Professor Blaustein, my old friend, mentor, collaborator, and Fulbright host passed away in the summer of 2020. I am grateful to have known him and spent that time with him. I miss our coffee and lunch sessions talking about life, politics, and science, and I continue to honor his spirit, humor, humanity, and love of science.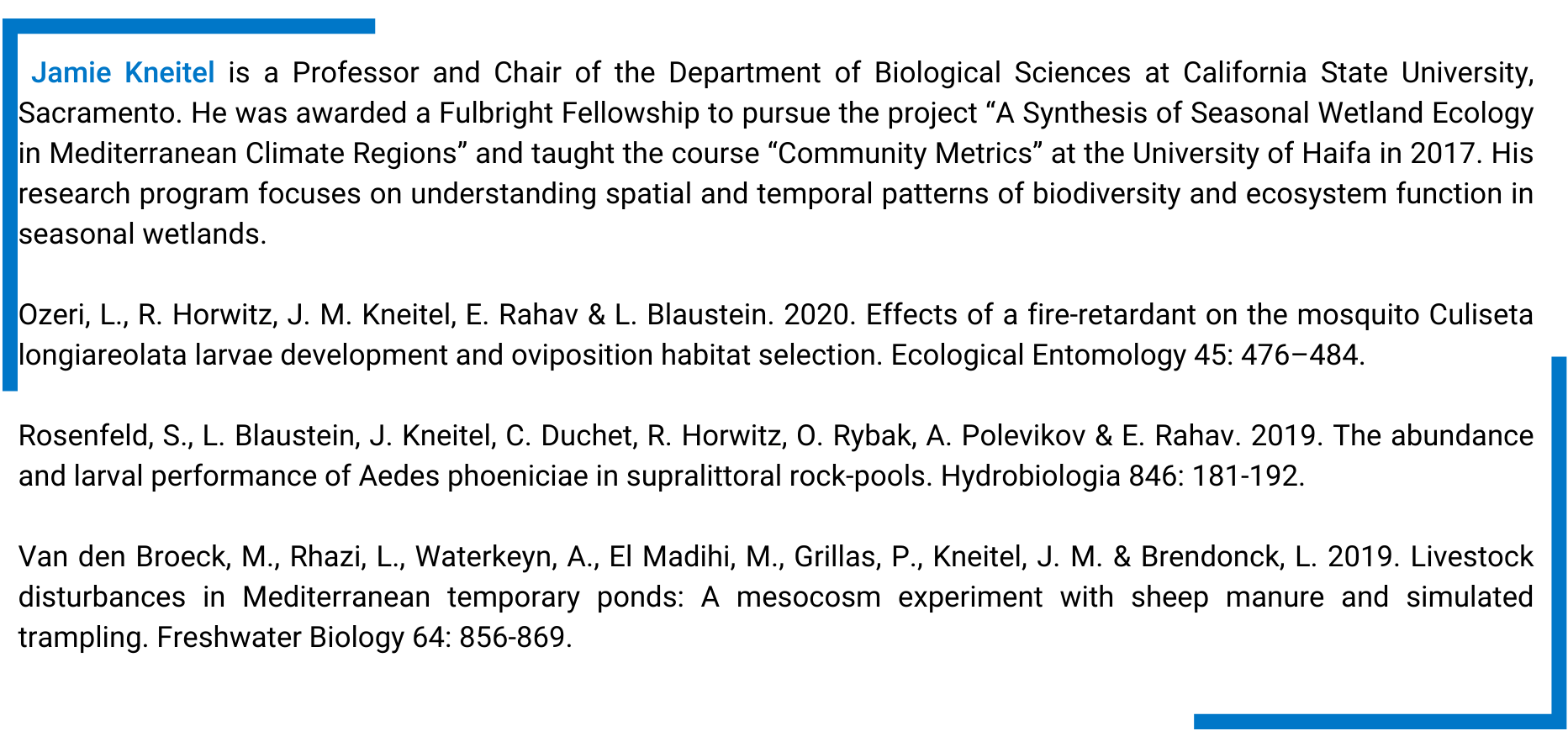 Articles are written by Fulbright grantees and do not reflect the opinions of the Fulbright Commission, the grantees' host institutions, or the U.S. Department of State.