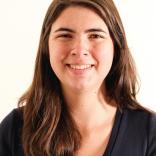 Isabel Bleimeister
Carnegie Mellon University - Ben-Gurion University of the Negev
Isabel Bleimeister received her BS in Neuroscience with a minor in Biomedical Engineering from Carnegie Mellon University. While there, she conducted a wide array of visual cognition research culminating in a thesis in which she used spectroscopy to discern the involvement of subcortical brain structures in perceiving numerosity stimuli. Isabel was awarded a Fulbright Fellowship to continue doing visual cognition work with Dr. Ilan Dinstein at Ben-Gurion University of the Negev. She will be using novel behavioral and imaging methods to elucidate the mechanisms underlying face perception in her project, "The developmental projection of the face neural network."
Read more
Show less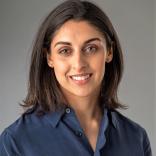 Maya Deshmukh
University of Michigan - Technion – Israel Institute of Technology
Maya Deshmukh received her BA in Art and Design and BS in Cellular and Molecular Biology from the University of Michigan – Ann Arbor. She is currently completing her Honors thesis studying protein interactions which inhibit the formation of functional amyloid in Escherichia coli in the lab of Dr. Matthew Chapman in the Department of Molecular, Cellular and Developmental Biology. During the Fulbright Fellowship, Maya will be working in the lab of Dr. Meytal Landau at the Israel Institute of Technology studying the mechanisms by which microbial functional amyloids interact to incur structural variations or polymorphisms. Maya's project is titled "Visualizing the Structures of Cross-Seeded Amyloids."
Read more
Show less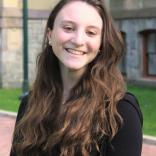 Alisa Feldman
University of Pennsylvania - Tel Aviv University
Alisa Feldman received her BA in Health and Societies and Gender, Sexuality, and Women's Studies from the University of Pennsylvania in May 2018. Alisa has a strong interest in the intersection of medical, social, and political dimensions of infertility. For her honors thesis, Alisa conducted ethnographic research on IVF and infertility in Israel during the summer of 2017. She will be expanding upon this work through her sociological Fulbright research project, "'Coupling' With Infertility: Understanding Couples' Infertility Experiences in Israel." Alisa's aim, through her Fulbright and future career, is to assist in recalibrating Western-Eastern divides in the sociological scholarship on infertility. Alongside her research in Israel, she plans to volunteer for Tag Meir, a grassroots organization focused on combating racism in Israel.
Read more
Show less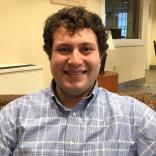 Benjamin Gladstone
Brown University - Open University and the Ben Zvi Institute
Benjamin Gladstone received his BA in Judaic Studies and Middle East Studies from Brown University in 2018. In 2019, he will begin his PhD studies at New York University in Hebrew and Judaic Studies. During his time in Israel with the Fulbright Program, Benjamin will be conducting research on the history of Yemeni Jewish political and social organizing in Mandate Palestine and Early Israel with Dr. Bat-Zion Eraqi Klorman of the Open University and the Ben Zvi Institute. His project, "Yemeni Jewish Zionist, Anti-Racist, and Refugee Advocacy as a Driver of Israeli History," will explore issues of agency and migration and will highlight the roles of Yemeni Jewish actors in promoting and facilitating Operation On Eagles' Wings.
Read more
Show less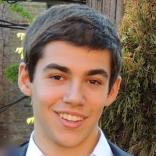 Jack Gomberg
Pomona College - Tel Hai College
Jack Gomberg received his BA in Neuroscience at Pomona College in Claremont California. For his undergraduate thesis, Jack explored the effects of stress on hippocampal learning and memory in rats. During the course of his Fulbright research, Jack will be studying stress in a clinical setting. His project explores the biopsychological effects of medical clowning therapy on patient outcomes through both qualitative and quantitative methodologies. Specifically, he will pursue biological markers of stress reduction correlating with medical clowning exposure. He also hopes to learn more about the unique field of medical clowning therapy, and build a bridge between Israeli and American patient care innovations.
Read more
Show less