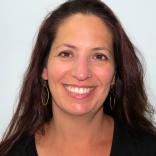 Heftziba Rand-Golan
The Hebrew University of Jerusalem -> Virginia Commonwealth University
Heftziba Rand-Golan is a Social Worker and Psychotherapist. She has completed her BA and MA in Trauma, at the Hebrew University of Jerusalem. Heftziba has been working as the director of Elem center in Afula Israel for the past 8 years. Elem is a center for treatment of childhood sexual abuse and is under the supervision of the Ministry of Welfare. The center provides treatment for minors who have undergone sexual abuse and for their families. The center also offers treatments and diagnoses for children with harmful sexual behavior. As part of the Humphrey program, Heftziba is hoping to create partnerships and pool resources for victims of sexual assault.
Read more
Show less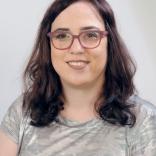 Inbar Ben Menda
The Hebrew University of Jerusalem - University of Minnesota
Inbar Ben-Menda serves as a Department Head at the Legal Division of the Israeli Civil Service Commission. As such, she is responsible for the legal research and support for the advancement of diverse populations and their integration into the Israeli Civil Service. In the fulfillment of this and other responsibilities, such as providing legal advice regarding competitive exams and procedures for civil service positions, Ms. Ben-Menda has the opportunity to promote and instill important democratic values such as equality, due process and civil rights.
Ben-Menda is a member of the Israeli Bar since 2006. She holds two degrees in law: L.L.B. from the Hebrew University and L.L.M from Bar-Ilan University. She also earned an Executive M.A. in Public Policy from the Hebrew University of Jerusalem.
Through her fellowship she is hoping to promote the idea that diversity in the civil service will make the State of Israel stronger socially, politically, as well as economically.
Read more
Show less