Daphna Tish-Feigenboim
Ministry of Agriculture and Rural Development >> University of California, Davis
Daphna Tish-Feigenboim serves as a senior legal adviser within the Ministry of Agriculture and Rural Development in Israel. As such, she leads a legal team, providing counsel within the Ministry, including the Center for Foreign Trade and International Cooperation, Plant Production Boards, Plant Protection and Inspection, Fisheries, and Aquaculture. Daphna's purview encompasses both legal, economic, and social matters and includes formulating and designing policies, driving professional reforms, initiating and spearheading legislative processes, as well as fostering inter-ministerial collaborations and projects.
Daphna holds a bachelor's degree in law and Sociology and Anthropology (LL.B.) from the Hebrew University of Jerusalem, and a master's degree in public law (LL.M.) from the Executive International master's Program in Public Law, jointly offered by Tel Aviv University and Northwestern University (both with honors).
As a Hubert H. Humphrey fellowship recipient at UC Davis, Daphna aims to enhance her knowledge in public policy, decision analysis, and economics to foster cross-sector cooperation and develop comprehensive regulatory frameworks for sustainable agricultural plans, with a primary focus on food security in Israel.
Read more
Show less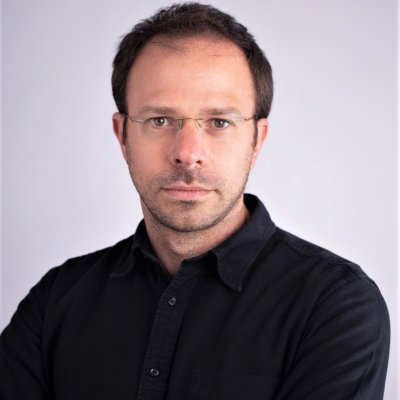 Yoav Friedman
Bezalel Academy of Art and Design Jerusalem >> Penn-State University
Dr. Yoav Friedman is a senior academic administrator and a researcher in the field of European higher education policies. Currently, he serves as the head of Bezalel Academy of Art and Design's Research & Innovation Authority.
Yoav holds a BA in European History from Ben-Gurion University of the Negev (BGU), an MA in European Studies from the European Forum at the Hebrew University of Jerusalem, and a Ph.D. in Politics and Government from BGU.
Dr. Friedman has co-founded the Bologna Training Centre at BGU; co-founded and led JLM-IMPACT – an inter-institutional academic entrepreneurship center in Jerusalem; he chairs the European Jean-Monnet REACTIK research network on cultural diplomacy and co-founded The Centre for the Studies of Holocaust Visualization at Bezalel.
Friedman wishes to dedicate his HHH Fellowship at Penn-State University to developing the 'academic environment' for the creative economy by learning best practices in academic policies, metrics, research structures, and funding schemes.
Recent Publications:
Friedman, Y. and Zahavi, H. (2020) The Bologna Process: An International Higher Education Regime. In: Zahavi, H. and Moskovitz, H. (eds.) The Bologna Process and its Global Strategy: Motivations and External Responses, 1st Edition, Routledge.
Damro, C. and Friedman, Y. (2018) Market Power Europe and the Externalization of Higher Education. JCMS: Journal of Common Market Studies. Vol. 56(6), Pp. 1394-1410. doi: 10.1111/jcms.12749. https://onlinelibrary.wiley.com/doi/full/10.1111/jcms.12749
Read more
Show less
Sharon Dinur
Jerusalem Municipality >> MIT - Massachusetts Institute of Technology
Sharon Dinur is the Deputy Director for Planning and Architecture in the Department of City Planning at the Jerusalem Municipality.
Sharon holds a. B.Arch. in Architecture from Bezalel Academy of Arts and Design, Jerusalem and an M.A. Architecture and Urban Planning (with distinction) from The Technion - Israel Institute of Technology.
Sharon's position requires her to determine the city planning policy on matters such as density, employment, transportation and public space. She is also responsible for developing a planning policy that balances between density and open space, preservation of buildings and preservation of the urban ecology, privacy and public space, density and attraction of young professionals to the city, together with upgrading of public spaces and more efficient mass transportation.
Sharon has initiated and managed several city masterplans. 
Through her Hubert H. Humphrey fellowship at MIT- Massachusetts Institute of Technology Sharon is hoping to promote the idea that density and diversity can make a city a better place and, combined with sustainable development, is the critical mission of our time.
Read more
Show less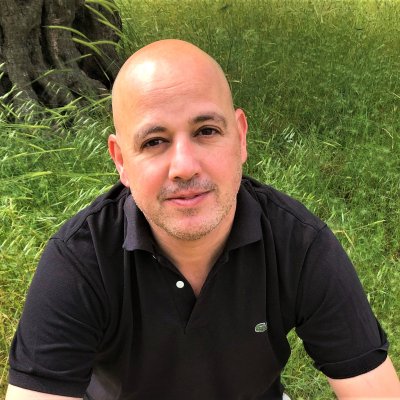 Boaz Tsabar
The Hebrew University of Jerusalem >> Vanderbilt University
Boaz Tsabar was awarded a Fulbright Hubert H. Humphrey Fellowship to pursue an internship and research project on the "Challenges of teacher education in multi-cultural and conflictual environments" at Vanderbilt University. Boaz has a B.A. in Education, Philosophy and History, and a PhD in Philosophy of Education, both from the Hebrew University in Jerusalem. He currently serves as the Head of "Teaching and Learning" MED program at the David Yellin College of Education, and as a senior lecturer in Philosophy of Education at the Hebrew University Teacher Training department. His pedagogical and research activities explore the different political, ethical and existential challenges of teachers working in Israeli public schools today.
Boaz's recent publications include:
Tsabar, B., Existential Perspective on the Character of the "Significant Educator", (2019). Tel Aviv: Mofet Publishing. (Scholarly Book in Hebrew).
Tsabar, B., "Educational Work as 'Labor of Love'", Policy Futures in Education, (2017), September, Vol 15 (1), 38-51.
Tsabar, B., "On the ambiguity of Teaching-relationship Ethics in Pedagogical Tutoring Work", Ethics and Education, (2019) February, Vol 14 (1), February, Pages 84-102..
Tsabar, B., "Back to Parxis – On Reviving the Commitment to the Transformation of Educational Reality in Practice", Educational Philosophy and Theory (EPAT), (2018), issue 50:14, 2018, Pages: 1538-1541.
Tsabar, B., "Trust, Respect and Forgiveness –the Educational Philosophy of Janusz Korczak", Educational Theory, (accepted for publication).
Read more
Show less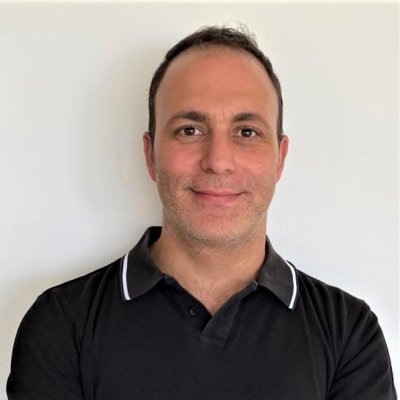 Osama Tanous
Tel Aviv University >> Emory University
Osama Tanous is a 2020 Fulbright Hubert Humphrey fellow. He aims to explore the social and political determinants undermining the health of the Palestinian citizens of Israel and possible ways for health promotion initiatives at Emory University.
Osama is a specialized pediatrician working in Haifa; he finished his MD and is currently finishing his Master's in Public Health, both at Tel Aviv University. He is a graduate of the "Introduction to Clinical Research Training" program from Harvard Medical School, Global and Continuing Education, Okinawa, Japan.
Osama is a clinical instructor in The Rappaport Faculty of Medicine at the Technion. He was awarded outstanding lecturer in 2015 and is a Committee Member in the medical school enrollment exams and in charge of the midterm exams in pediatrics for 5th year medical students. Osama is a volunteering pediatrician in the mobile clinic of Physicians for Human Rights in the West Bank and Gaza.
Osama's recent publications include:
Tanous O, Watad M, Felszer-Fisch C, Peniakov M, Miron D, Salim R. Risk factors for mortality among newborns with neonatal seizures. Neuropediatrics. May 2020.
Tanous O, Dujovny T,Hertzel G,  Koren A,Levin C. ITP secondary to Hodgkin Lymphoma in children. Case reports and review of the literature. IMAJ, April 2020.
Rinawi, F. , Badarneh, B. , Tanous, O. , Bashir, H. , Tennenbaum‐Rakover, Y. and Peleg, S. (2018), Elevated anti‐tissue transglutaminase antibodies in children newly diagnosed with type 1 diabetes do not always indicate coeliac disease. Acta Paediatr. . doi:10.1111/apa.14398
Tanous O, Steinberg Shemer O, Yacobovich J, Zoldan M, Horovitz Y, Yaniv I, Rabizadeh E, Tamary H, Nakav S, Lahav J. Evaluating platelet function disorders in children with bleeding tendency–A single center study. Platelets. 2017 Jan 7:1-6.
Read more
Show less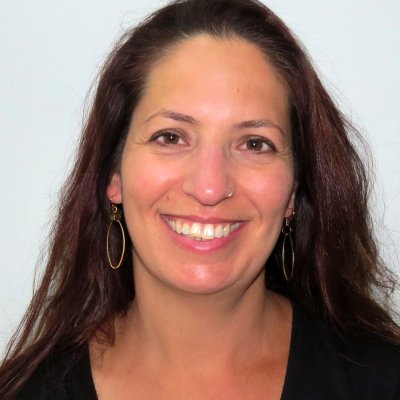 Heftziba Rand-Golan
The Hebrew University of Jerusalem >> Virginia Commonwealth University
Heftziba Rand-Golan is a Social Worker and Psychotherapist. She has completed her BA and MA in Trauma, at the Hebrew University of Jerusalem. Heftziba has been working as the director of Elem center in Afula Israel for the past 8 years. Elem is a center for treatment of childhood sexual abuse and is under the supervision of the Ministry of Welfare. The center provides treatment for minors who have undergone sexual abuse and for their families. The center also offers treatments and diagnoses for children with harmful sexual behavior. As part of the Humphrey program, Heftziba is hoping to create partnerships and pool resources for victims of sexual assault.
Read more
Show less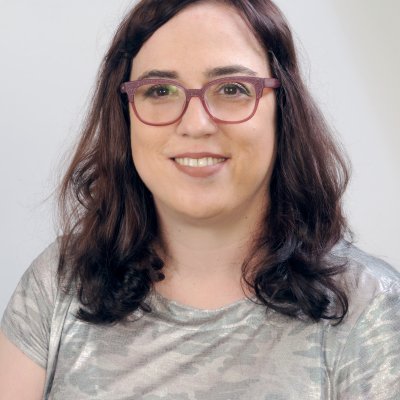 Inbar Ben Menda
The Hebrew University of Jerusalem >> University of Minnesota
Inbar Ben-Menda serves as a Department Head at the Legal Division of the Israeli Civil Service Commission. As such, she is responsible for the legal research and support for the advancement of diverse populations and their integration into the Israeli Civil Service. In the fulfillment of this and other responsibilities, such as providing legal advice regarding competitive exams and procedures for civil service positions, Ms. Ben-Menda has the opportunity to promote and instill important democratic values such as equality, due process and civil rights. Ben-Menda is a member of the Israeli Bar since 2006. She holds two degrees in law: L.L.B. from the Hebrew University and L.L.M from Bar-Ilan University. She also earned an Executive M.A. in Public Policy from the Hebrew University of Jerusalem. Through her fellowship she is hoping to promote the idea that diversity in the civil service will make the State of Israel stronger socially, politically, as well as economically.
Read more
Show less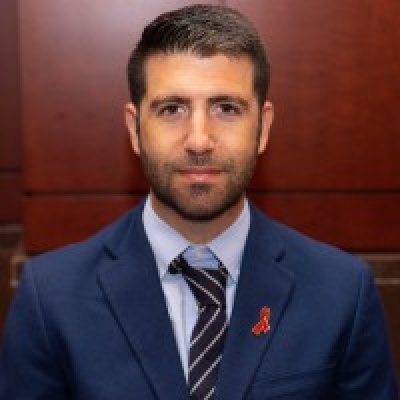 Chen Shmilo
Tel Aviv University >> Virginia Commonwealth University
Chen Shmilo was awarded a Fulbright Hubert H. Humphrey Fellowship in Public Health Policy and Management at Virginia Commonwealth University. 
Read more
Show less
Ziyad Abou Habla
Tel Aviv University >> Boston University
Ziyad Abou Habla was awarded a Fulbright Hubert H. Humphrey Fellowship in Economic Development at Boston University.
Read more
Show less
Shirin Batshon
American University
Shirin Batshon was awarded a Fulbright Hubert H. Humphrey Fellowship to pursue her research in International Law, Human Rights and Gender Equality at American University.
Read more
Show less