Alumnus of the Month- September 2018
Dr. Jeffrey Mark Halpern 2012 Post-Doctoral Scholar
Host Institution: Technion-Israel Institute of Technology
Home Institution: Case Western Reserve University
Field: Engineering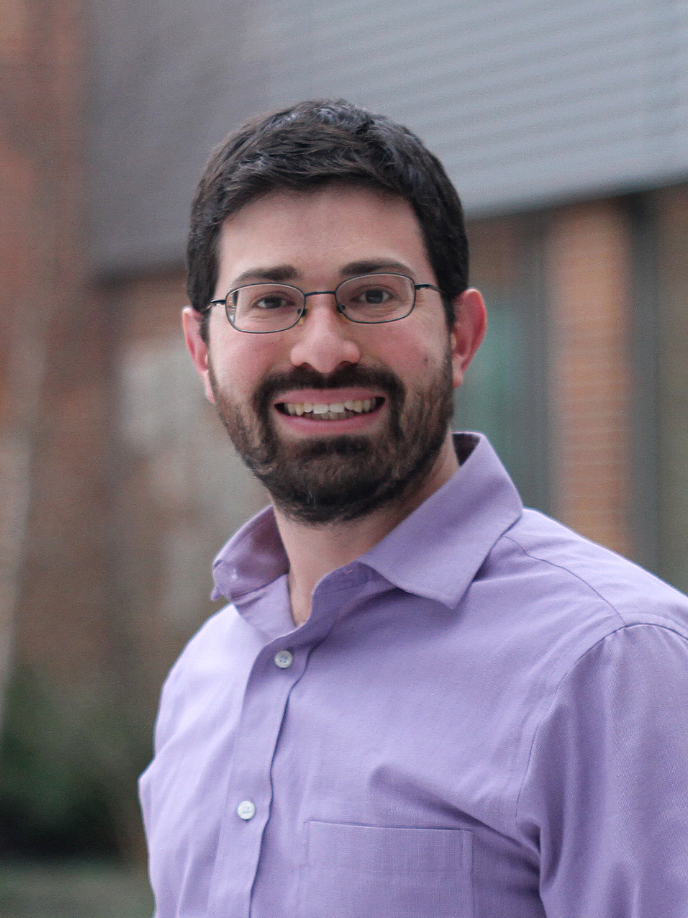 "Fulbright was the best experience I have had in my life. Throughout it, I met with teachers from all around the world, studied at a fantastic university, learned from highly respected professors, experienced new cultures, saw how film studies are taught in the US and much more.
Every day was a new adventure. It made me stronger and hungry for more knowledge.  Fulbright has opened my eyes to the possibilities ahead and it was the perfect beginning of my journey."
~~~~~~~~~~~
A specialist in biosensor electrode design and testing, Assistant Professor Jeffrey Halpern began his academic training at Case Western Reserve University.  There he earned two degrees in Chemical Engineering: a B.S.E., specializing in electrochemistry, cum laude and with Dean's High Honors in 2003, and his Ph.D. in 2010. He then moved into industry, working as an Advanced Development Engineer at Momentive Performance Materials in Ohio.
In 2011, Jeffrey was a National Institutes of Health (NIH) Postdoctoral Fellow at Case Western Reserve University's Biomedical Engineering Department. The following year, he received a Fulbright CORE Postdoctoral Fellowship and a Lady Davis Trust Fellowship to the Technion- Israel Institute of Technology. Hosted and mentored by Israeli Fulbright Post-doctoral alumnus Professor Hossam Haick, Jeffrey completed research on a project entitled "Affinity-Based Nanosensor for Cancer Detection via Volatile Organic Compounds."
Upon returning to the US in 2014, Jeffrey began teaching at the University of New Hampshire, in the Department of Chemical Engineering and the Bioenginneering Program, where he is currently an Assistant Professor. He also heads a research group based at the university, the Surface Enhanced Electrochemical Diagnostic Sensors (SEEDS) lab.
Jeffrey is also the Founding Project Leader of the Center for Integrated Bioengineering and Biomedical Research (CIBBR) at the University of New Hampshire through a National Institutes of Health P20 award.  A longtime member of the American Institute of Chemical Engineers (AIChE), Jeffrey currently serves as the institute's Sensors Topical Area Chair.  In this capacity, he manages AIChE's Sensors Plenary session and in October 2018, invited Professor Hossam Haick, his Israeli Fulbright host and mentor, to deliver the plenary talk at the AIChE Annual National Meeting in Pittsburgh, PA.
Read Jeffrey's blog featuring articles and picture of his time in Israel HERE.
Jeffrey can be contacted at:  [email protected].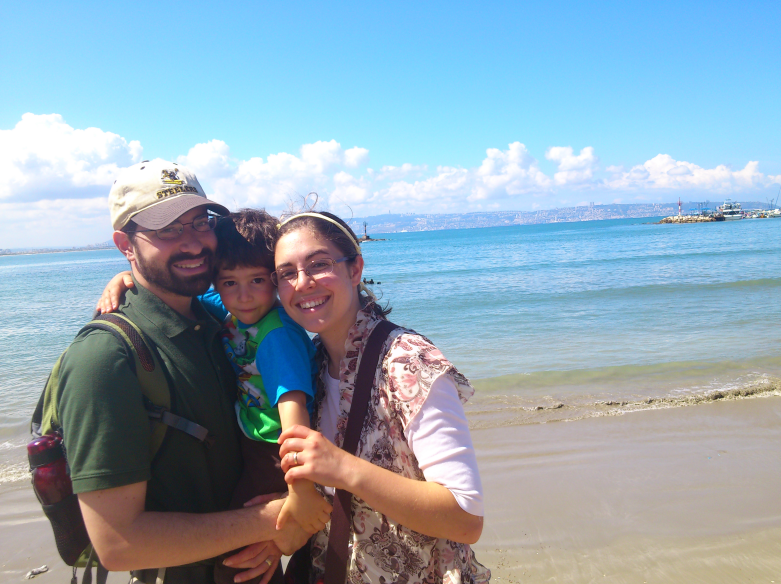 On the shores of Akko- Dr. Jeffrey Mark Halpern, with his son Rafi and wife Abby.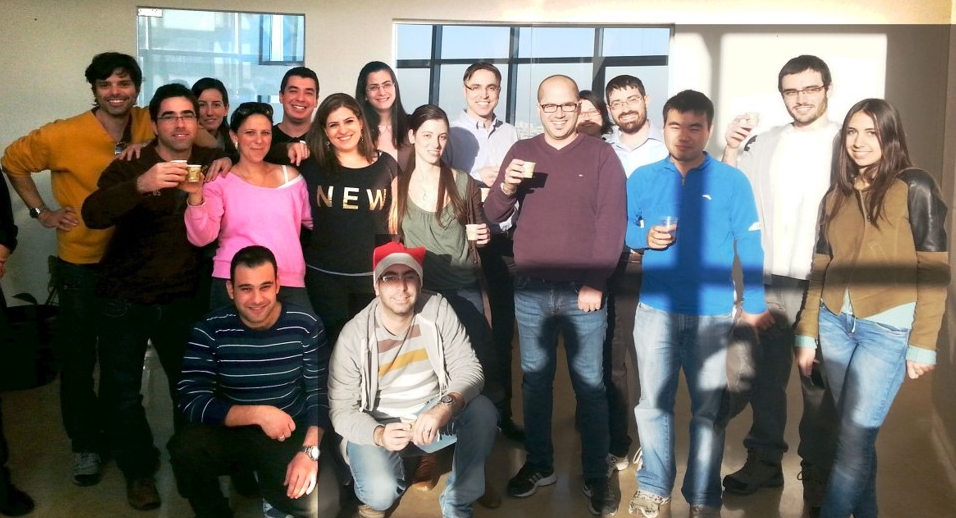 On his Fulbright Israel program, Dr. Jeffrey Mark Halpern (third from right, in back) with his Fulbright host and mentor, Professor Hossam Haick, and his research group at the Technion-Israel Institute of Technology.