Global interconnectedness, enabled by advancements in information technology, strengthens our relationships and enriches our lives.  It is also one of our greatest sources of vulnerability, as measured by the targeting of our personal data, intellectual property, and national secrets. 
Currently working on cyber policy at the U.S. Department of Defense, my entry into the public policy world traces back to when I was a fresh Princeton graduate at Tel Aviv University for a Fulbright Student Fellowship in 2003-2004.  My research focused on assessing Arab media perceptions of the Israeli-Turkish strategic partnership.  A Juris Doctor from Georgetown University Law Center and a stint lawyering in New York, followed by years staffing the Committee on Energy and Commerce in the U.S. House of Representatives, expanded my perspective on a wide range of public policy issues – from cybersecurity, to energy security and healthcare. 
I moved to the U.S. Department of Defense in early 2018.  Over the past year, I have worked on overseeing the implementation of the Pentagon's cyberspace policy and strategy.  The experience afforded me by the Fulbright Program helped jumpstart my career at the nexus of law, public policy, and international affairs. It also positioned me for opportunities in the Legislative and Executive branches of U.S. Government, most recently exploring the possibilities, challenges, and threats encountered by free societies in cyberspace. 
A strong, defensible cyber infrastructure fosters economic growth, protects our liberties, and advances our national security.  At the present time, neither the U.S. homeland, nor our allies', can be viewed as sanctuaries from foreign cyber threats.  This is particularly true regarding efforts by adversaries to undermine public trust in our democratic institutions and influence voter sentiment as the election season gets underway.  Addressing these threats effectively requires collaboration between government and the private sector, and with international partners.
As computers have given way to the 'Internet of Things,' the malign activity of state and non-state actors has increased against an ever-growing potential attack surface.  On Computer Security Day 2019, we would do well to remember that that which underlies some of our society's greatest sources of potential doubles as one of our greatest sources of exposure.
Samuel Spector was a Fulbright Student Fellow in Near Eastern and African Studies at Tel Aviv University in 2003-2004. He currently works on cyber policy at the U.S. Department of Defense. The statements in this article reflect the personal views of the author himself and not necessarily those of the U.S. Government or U.S. Department of Defense.
Personal pictures courtesy of Samuel Spector.  Security graphic is in the public domain.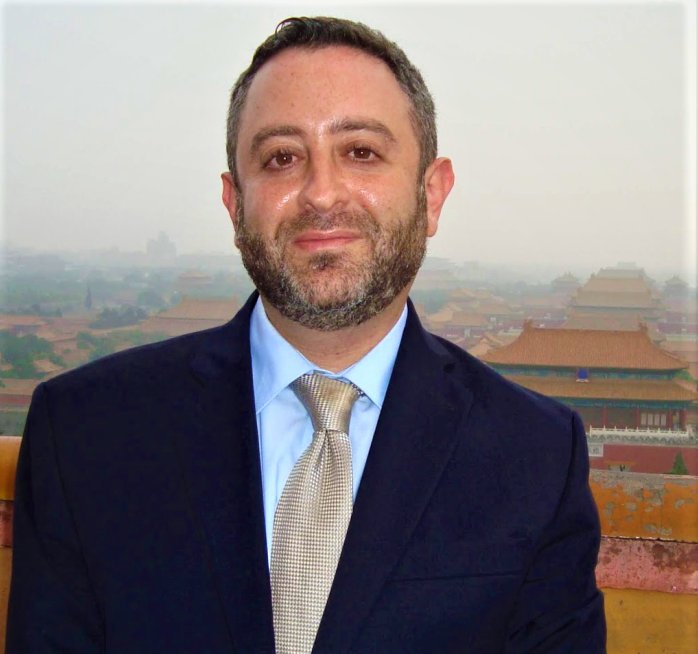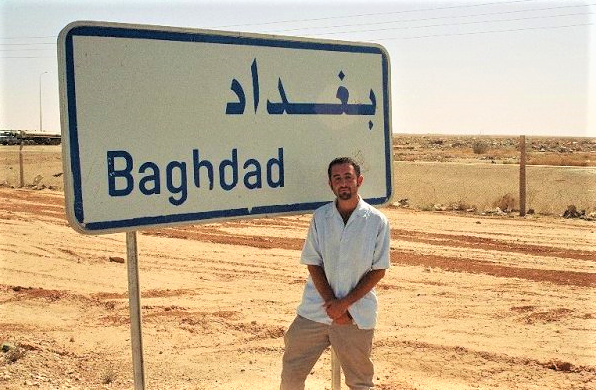 Sam during his Fulbright year in 2003 on the Iraqi side of the Trebil Border Crossing with Jordan.