How does a kid who has bad grades, ADHD, and who has been labeled by the education system as "problematic" become a Technion-Israel Institute of Technology PhD graduate, a Ministry of Defense data science researcher, and a Fulbright scholar?
Meet Maor Farid, our 2019 Israeli postdoc fellow heading to MIT and founder of "Learn to Succeed," an organization dedicated to inspiring thousands of at-risk youth from across Israel's socioeconomic periphery to pursue educational excellence.
Maor's story began in Ness Ziona. He grew up in a loving home that struggled financially, where he never heard the word "academics." Lacking both motivation in his studies and a direction in life, he was drifting until a turning point came. "One day my father told me that it was very important that I study so that I wouldn't be like him. Suddenly I got it," Maor recalls. Seeing the hardship in his father's eyes, he understood that his success in school would improve the family's situation, and that it was simply a matter of making the right decisions.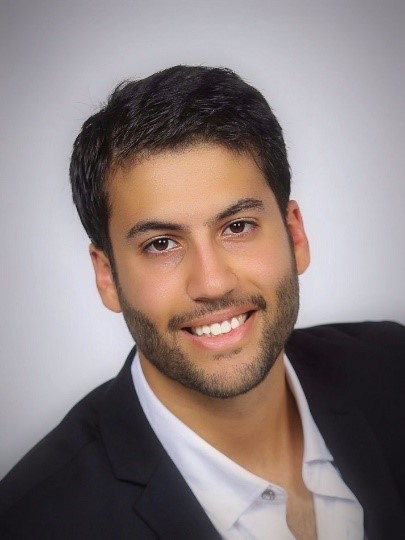 The Power of Inspiration
Maor began to take on challenges. As a secular youngster with no religious background, he entered the regional Bible competition, something unheard of for nonreligious kids, and giving it his full effort, he won. He did better in his classes and became the first in his family to graduate from high school. His interests changed from soccer to engineering and computers.
In his assessment tests before entering the IDF, Maor demonstrated a high technical ability and participated in the "Brakim" program within the Academic Atuda unit. This allowed him to study engineering at the Technion-Israel Institute of Technology in a combined BSc/MSc program and then apply this knowledge during his army service.
While studying for his BSc in mechanical engineering, Maor discovered his passion for research. Though his tuition was covered, he also had to work hard to support himself as a student by doing odd jobs. When he completed his degrees, he was assigned to the Prime Minister's Office, the Atomic Energy Commission, and the elite intelligence Unit 8200. He also worked as a data science researcher at the Ministry of Defense, for which he was honored as an outstanding IDF scientist.
Maor's drive for knowledge flourished, and he went on to earn a PhD in mechanical engineering, focusing on applied mathematics and artificial intelligence, when only twenty-four years old.
Empowering Youth at Risk
During his BSc studies, Maor founded the organization "Learn to Succeed," motivated to contribute to Israeli society by encouraging at-risk teenagers to achieve. In collaboration with the Israel Anti-Drug Authority, Israel's national lottery (Mifal HaPayis), Sami Shamoon College of Engineering – Beersheba, and other organizations and philanthropists, the program brings together hundreds of trained volunteers from inspiring backgrounds to empower Jewish and Arab Israeli students from difficult socioeconomic backgrounds from all over Israel. Activities focus on mental and practical tools for excellence, success, and self-fulfillment, such as decision making and time management, utilizing engineering and military-service preparatory exercises as learning platforms. In weekly personal sessions, mentors help youngsters apply these methods in their daily lives.
As part of the organization's work and serving as a role model, Maor has shared his personal story and the methods he gained for achieving excellence with thousands of teenagers. He published his story in the 2019 book Learn to Succeed, and 2,000 copies have been donated to at-risk youths throughout Israel.
Onward and Upward
For his Fulbright fellowship starting this fall at MIT, Maor will join a world-leading group doing research in chaos theory and data science. He aims to gain advanced mathematical and algorithmic tools in preparation for future high-impact research. "When I return to Israel as a faculty member," Maor says, "I plan to increase my activity for youth at risk and to strengthen their integration into the Israeli academy."
Background information for this article was taken from Hadas Bashan, "The Economic Periphery Has a Tremendous Advantage in the World of Research," Forbes Israel, accessed September 18, 2019, http://e.forbes.co.il/the-economic-periphery-has-a-tremendous-advantage-in-the-world-of-research/
All photos courtesy of Maor Farid.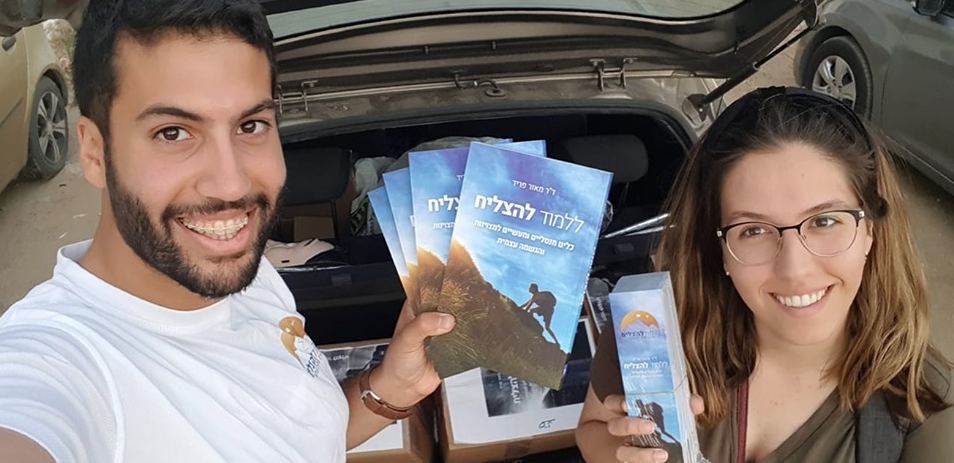 Maor and his wife, Michal, display his 2019 book, Learn to Succeed.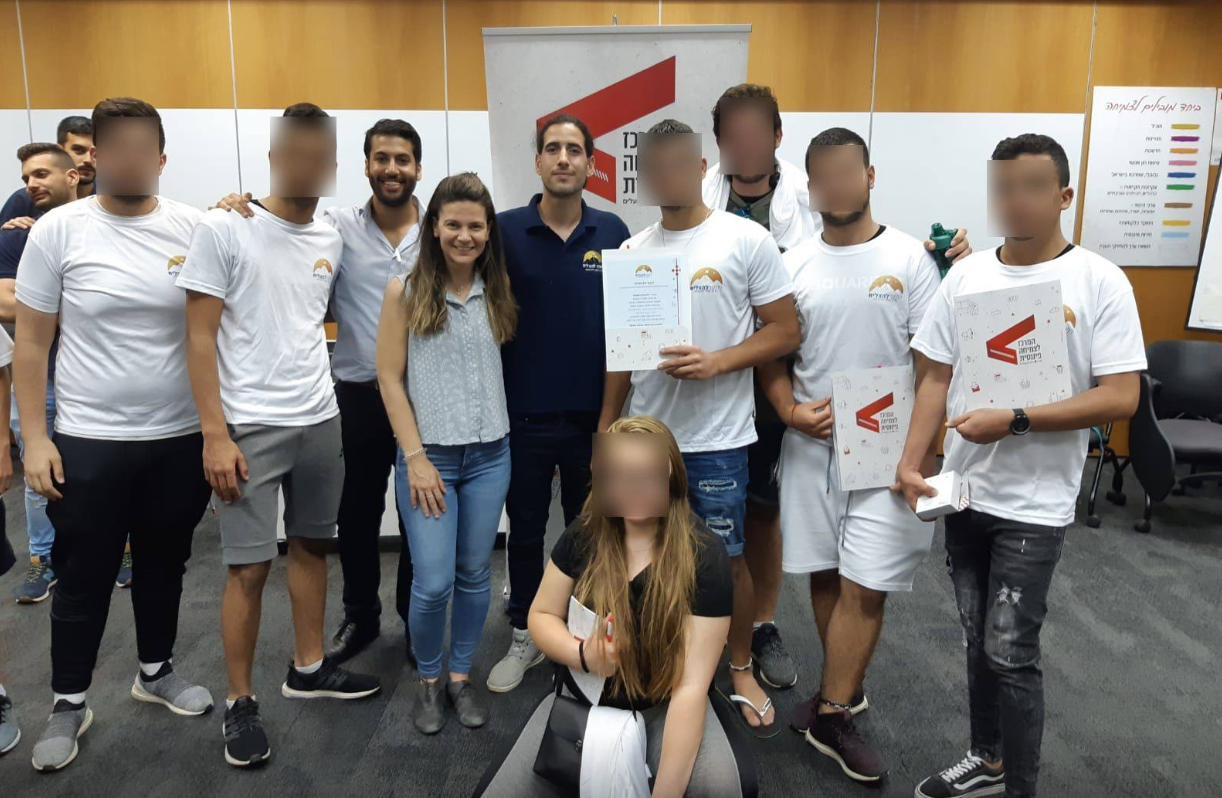 Standing with a group of his "Learn to Succeed" at-risk student participants, Maor Farid (third from left).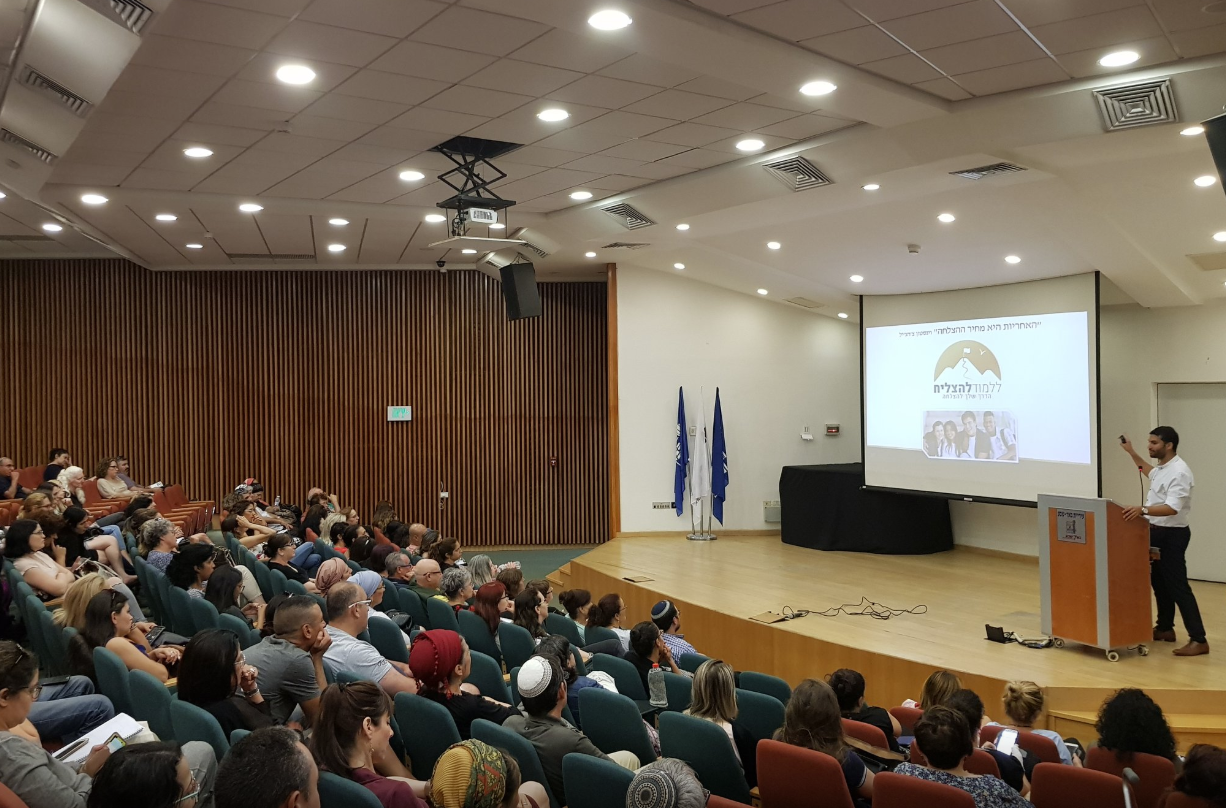 Founder of "Learn to Succeed" Maor Farid shares about the organization's vision to empower Israeli youth at risk.