لمشاهدة خريجي الاشهر السابقة اضغط هنا
د. راحيل طال
برنامج فولبرايت على اسم يوبرت همفري 2006
المؤسسة المضيفة: جامعة بوخارست
المؤسسة الام: جامعة بوخارست
مجال: التعليم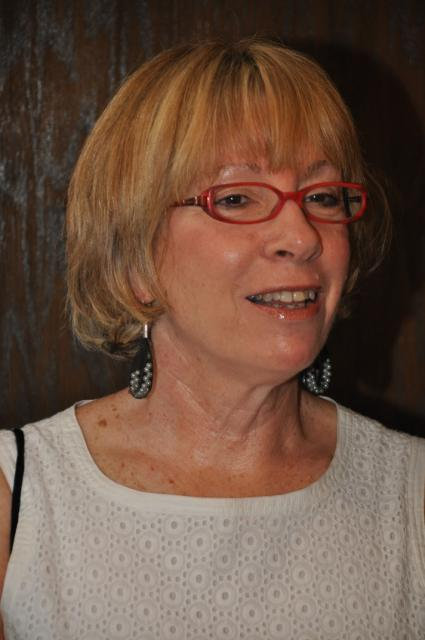 "The classes I took at both the School of Management and the School of Education provided me with a unique combination of skills, transforming me into an educational entrepreneur."
***
Dr. Rachel Tal is the Head of English Studies for the Amal Educational Network, a system of 120 educational institutions across Israel, including high schools, junior high schools and colleges, with a total enrollment of over 40,000 students.  From this position, she is using English instruction as a means for peace education and a key to open higher education opportunities for Arab and Jewish students.
Rachel was inspired by her Humphrey Program experience to launch new educational enterprises. "The negotiation class I attended at the School of Management changed my outlook entirely – I am proud to have initiated a negotiation program for Jewish and Arab students in Israel with the Program on Negotiation at Harvard Law School and to monitor a variety of programs, as well as take further initiatives in developing programs aimed at tolerance and peace sponsored by the U.S. Embassy" Rachel says. Her participation in leadership seminars during her program also had a dramatic impact on Rachel by "…planting the seed of understanding that anyone can develop their leadership qualities and bolstering my confidence in my ability to help bring about change." Thus motivated to make a positive influence, Rachel established a book club for teachers from the diverse communities living in Israel.
Rachel's spark to teach English comes from her own love of the language and American literature as an avid reader and a desire to instill this passion in her students. As an educator in a globalized world, she also sees her role as "giving all students the opportunity to achieve competency in English for global communication and as a means of opening the doors to tertiary education."
A global citizen herself, Rachel contributes her professional research insights at the Comparative & International Education Society's gatherings where she has presented papers in on the "Side Effects of an Arab-Jewish Teachers' Book Club Program" in 2016 in Vancouver; and in 2018 in Mexico and in 2019 San Francisco, on students' and teachers' perception of a negotiation program for Jewish and Palestinian high schools students.
On the horizon, Rachel's goals are "…to continue the advancement of English teaching at the Amal Network and to encourage students to read more and expand their vocabulary, and improve their communication skills – written and verbal.  I also hope to further expand the unique programs initiated by the Amal English Department… which utilize English instruction as a vehicle for peace education."
Contact Dr. Rachel Tal: [email protected]
All photos courtesy of Dr. Rachel Tal.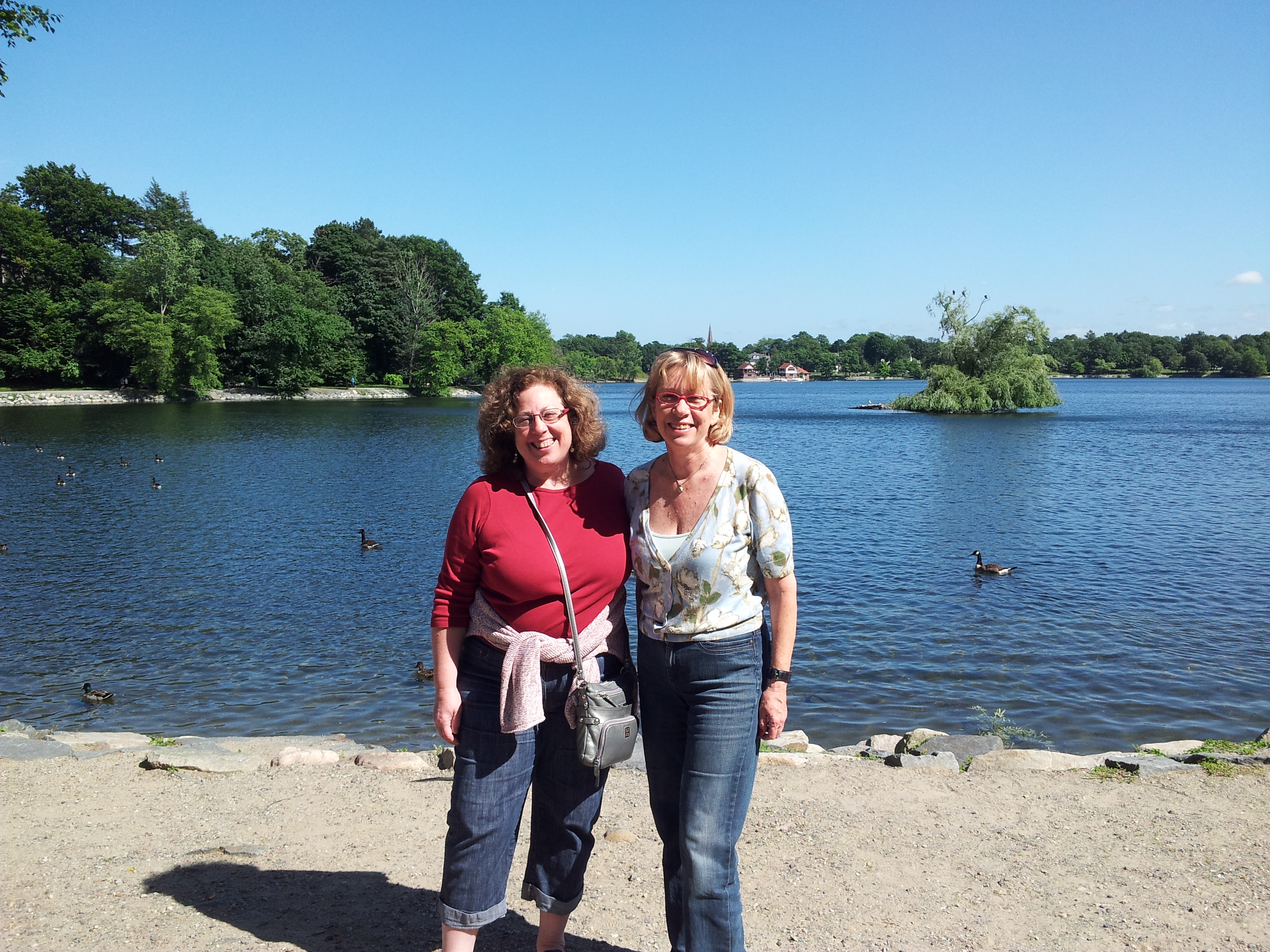 Dr. Rachel Tal stands with her a member of her host family, Doris Kellom, in Boston.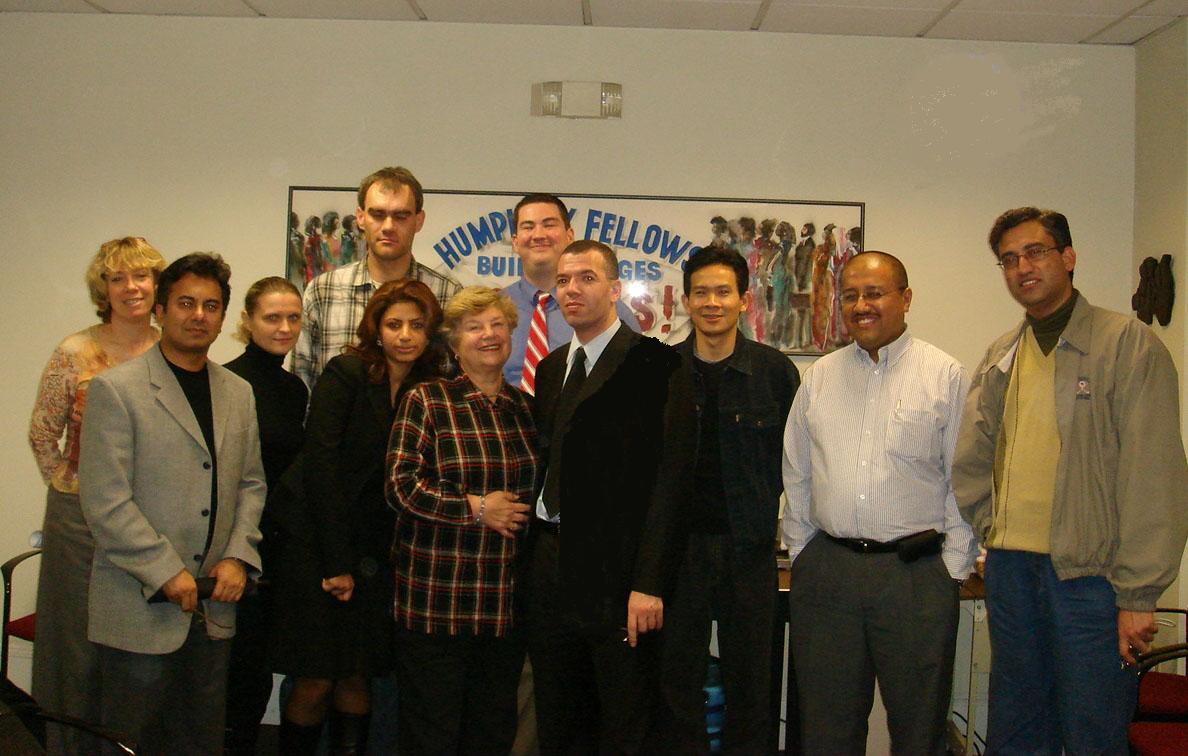 Dr. Rachel Tal (left side, in back) with her fellow Humphrey program fellows and program director at Boston University.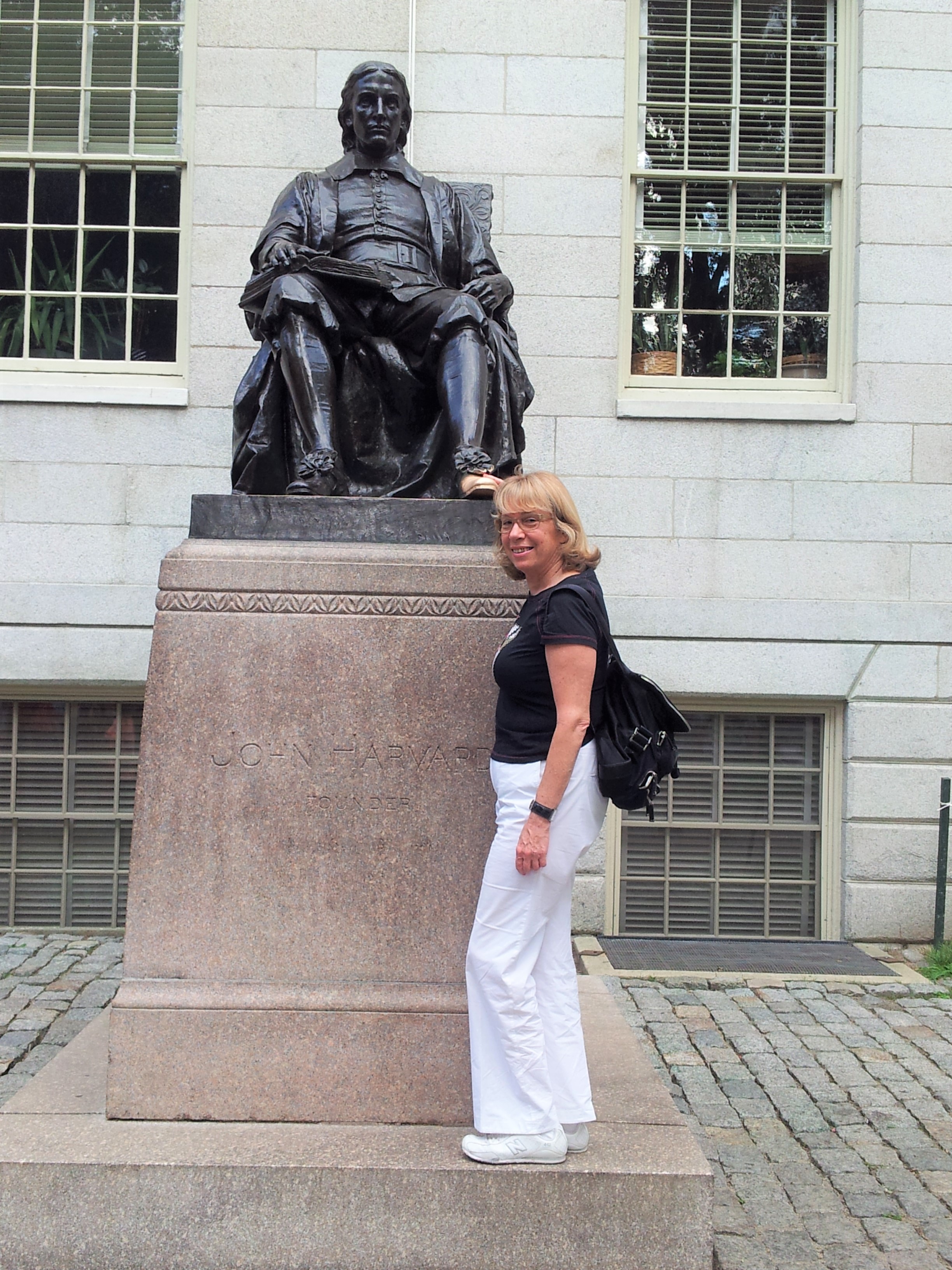 Dr. Rachel Tal pays her respects to the statue of the English minister and a founder of Harvard College, John Harvard, in the "Harvard Yard," Cambridge.