لمشاهدة خريجي الاشهر السابقة اضغط هنا
 د. أحمد عامر
منح فولبرايت المميّزة ضمن برنامج التدريس , 2009
Host Institution: Vanderbilt University
Home Institution: Bar-Ilan University
Field: Education
"The Fulbright- DAI experience made me more open-minded; it has had a positive impact on the way I have been teaching and even on the way I raised my own children!"
***
Dr. Ahmad Amer is leading innovation in education. From his position as Head of the English for Academic Purposes Department, Lecturer and Pedagogical Guide at the English Department and School of Education, all at Al-Qasemi Academic College of Education, he's developing a new platform: a national online educational site (Moodle) which will help all high school students prepare for 70% of the Israel's English matriculation exam independently, while teachers will manage the process, rather than teaching every knowledge item.
Ahmad believes that technology can help improve instructional/learning processes and increase students' motivation to learn.  Being exposed to innovative teaching methods and academic research approaches during his Fulbright-DAI experience at Vanderbilt University influenced his outlook as an educator and an individual. "Taking courses at the university and being a guest teacher in a few high schools in Nashville broadened my scope and made me reflect on my teaching beliefs and methods," Ahmad recalls. "The various cultures my fellow participants came from challenged the way I viewed the world.  Since I came back to Israel, my two children, who joined me to the U.S., were consciously integrated in after-school activities with Jewish kids. Nowadays, I see the positive effects on my children."
Ahmad's entry into the education field grew out of an appreciation of learning English at a young age, infused into him by his parents, neighbors and teachers. Motivated to master the language, he earned a B.A. in English from The Hebrew University of Jerusalem. At a time of shortage of English teachers in the Arab-Israeli sector, he got his teaching license and began working in the same school where he was previously a student in Kafr Qasem.
A few years later, he entered The Hebrew University's Education Department to do a M.A. in Language Education, finishing a thesis on "School Technology Coordinators' Attitudes toward Technology Integration in Teaching." Later, he completed a Ph.D. at Bar-Ilan University's Information Science Department in instructional technology. His dissertation topic was "The Use of Computer Mediated Communication for Increasing Motivation and Improving Acquisition of English as a Foreign Language in High School."
These days, Ahmad is inspired by cutting edge technology methods to transform education. "Technology can be assigned the role of teaching information, where teachers can take the role of facilitators of higher-order thinking skills, debate, discussion, dilemmas, and literature" he explains.  Among his areas of professional interest and research, Learning Management Systems, specifically Moodle, especially fascinate him. "These have the potential to contribute to traditional methods of teaching by allowing for autonomous independent learning on the part of students and for managing teaching on the part of teachers. Moodle makes it possible to customize the learning process by allowing students to choose the place, time, and most importantly, the pace, that suits them the best."
Contact Ahmad at: [email protected]
All photos courtesy of Dr. Ahmad Amer.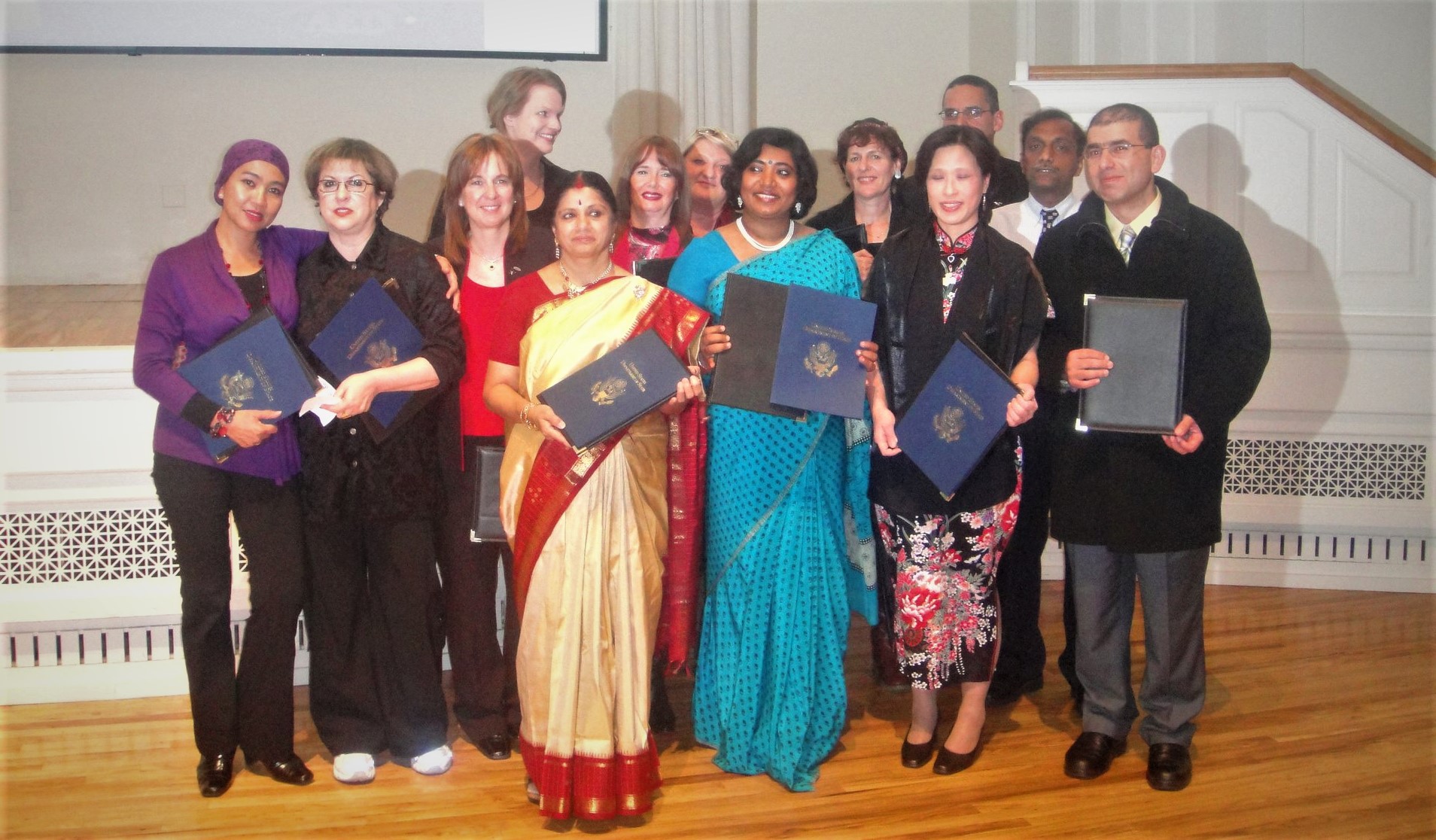 Dr. Ahmad Amer (first from right side) stands with his Fulbright DAI cohort at their program graduation ceremony at Vanderbilt University, Nashville, Tennessee.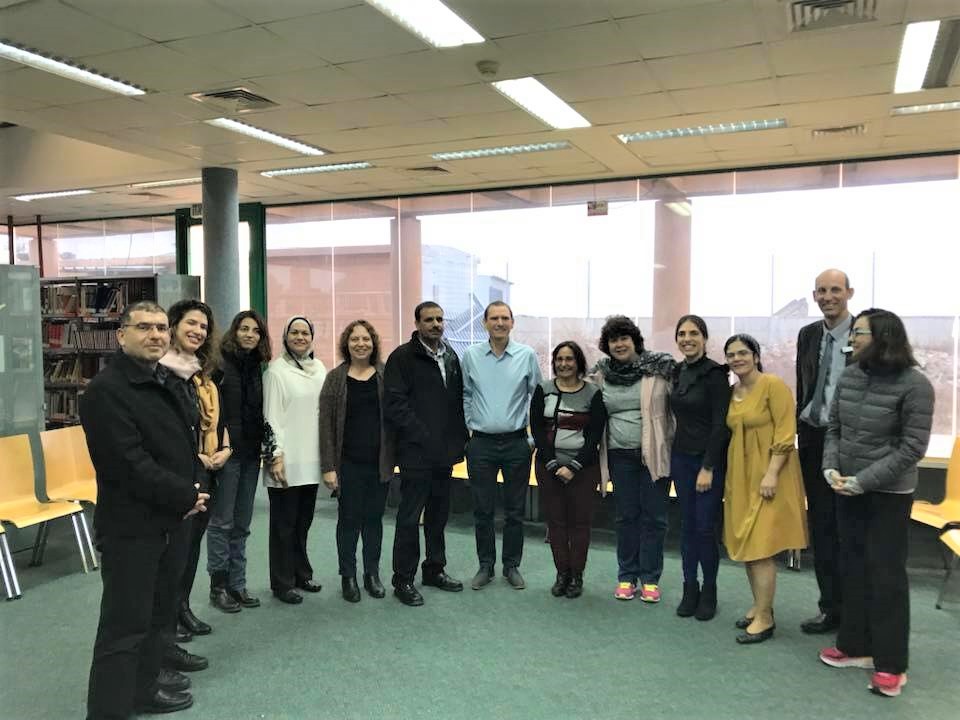 Helping to bring innovation and entrepreneurship to Israel's southern Negev region- Dr. Ahmad Amer (first on left) participates in a delegation of leaders on a visit to to the local council of Hura, sponsored by the Mofet Institute.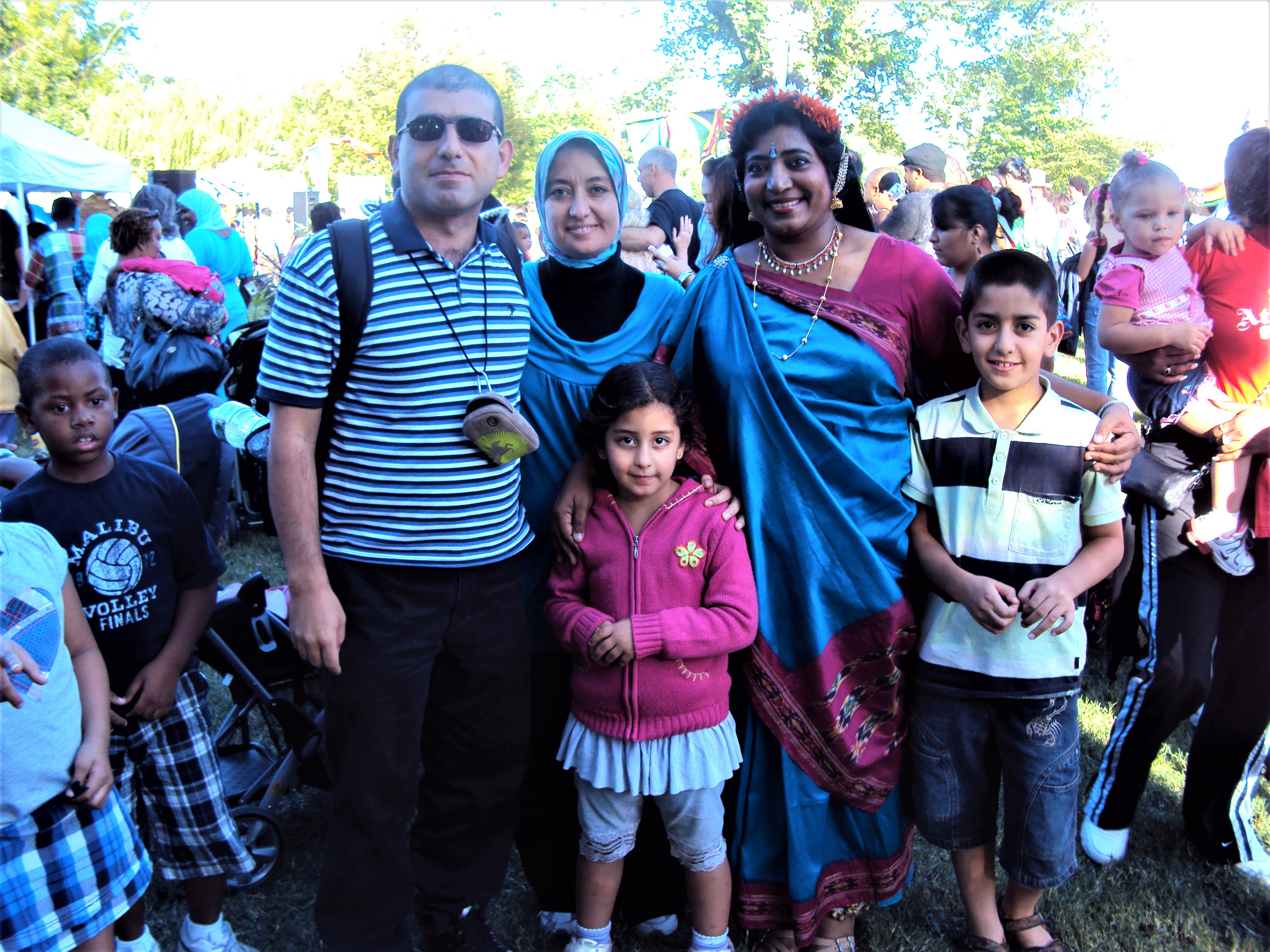 At a "Celebration of Cultures" event in Nashville, Tennessee, Dr. Ahmad Amer with his family and fellow participant in his Fulbright-DAI program from India.