لمشاهدة خريجي الاشهر السابقة اضغط هنا
بروفسور سيجال زيلخا-مانو 
اسم البرنامج: منح فولبرايت لدراسات ما بعد الدكتوراة, 2012 
 المؤسسة المضيفة: جامعة اديلفي
المؤسسة الام: جامعة بار ايلان
مجال: علم نفس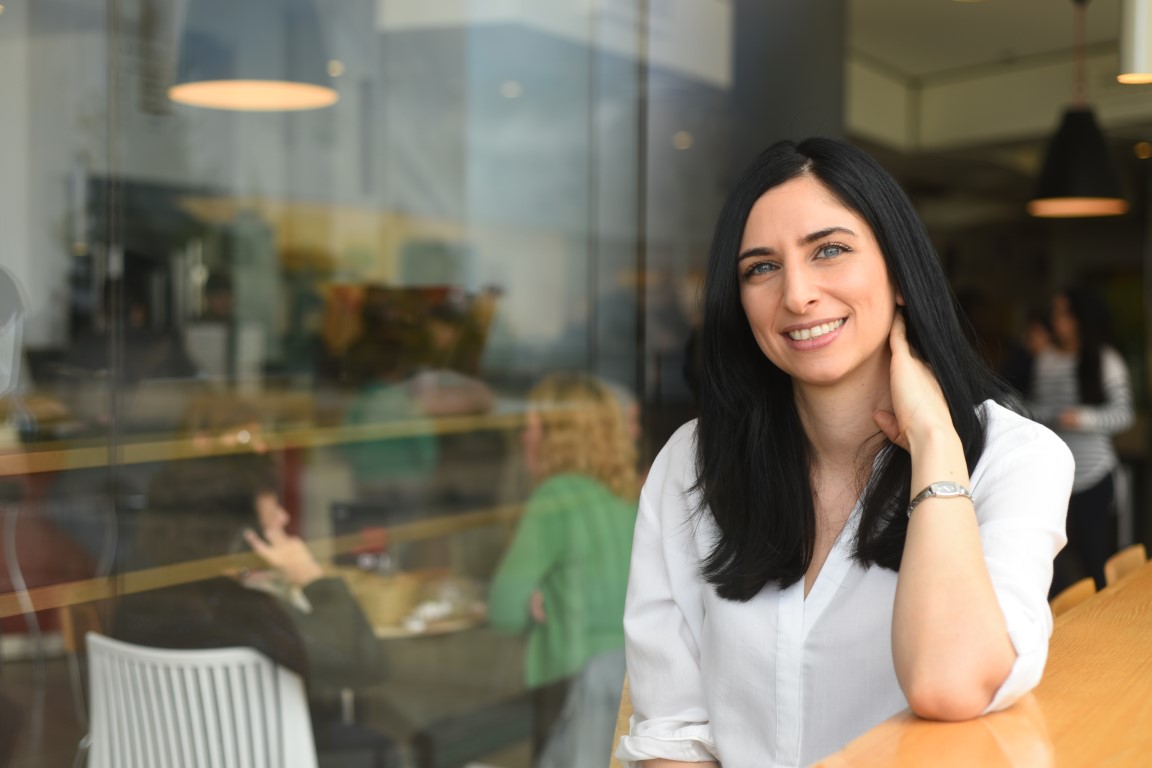 Photo credit: The University of Haifa
"In the course of my fellowship, I discovered that powerful and intimate processes, such as those taking place is psychotherapy, can be subject to rigorous investigation. I received all the training a researcher could dream of, from the best scholars in the world, to the most advanced research methods."
~~~~~~~
As a young casualty officer serving in the Israel Defense Forces' Gaza Division, Sigal worked with families who had lost sons, some of whom she knew personally.  At this time she learned how powerful relationships with others could be in times of great suffering and how they could be a source of healing and growth from pain. Inspired, she embarked on a career in clinical psychology.
Sigal began her academic training in psychology at Ben-Gurion University of the Negev, and after earning two MA degrees, from Bar-Ilan University and Tel Aviv University, started working as a licensed psychologist. "I'm thrilled every time to discover how even in the greatest abyss of pain and mental distress, it is possible to find relief through psychotherapy" Sigal says, reflecting on her work.
Sigal's professional practice was complimented with her continued academic development as she completed a PhD in psychology and eventually went on to the most influential experience of her career thus far: a Fulbright fellowship at Adelphi University in 2013-2014.
"I was astonished by the ability of scientific investigation to capture so much of the richness and complexity inherent in curative processes of psychotherapy," Sigal recalls. At Adelphi, she was mentored by one of the world's leading psychotherapy researchers and a Fulbright Israel alumnus, Dr. Jacques Barber. Barber's faith in Sigal and dedication to her professional growth enabled her to develop relationships with the world's top psychotherapy researchers. These connections paved the way for interdisciplinary collaborations with leading scholars at Columbia University's Psychiatry Department.
"I began to understand the tremendous potential inherent in the coupling of psychotherapy with neuroscience" Sigal explains, describing the initial fruits of this cooperation. Her relationships with the American researchers grew and eventually Sigal did a two-year sabbatical as a visiting associate professor at Colombia. During this time she and her U.S. colleagues explored a cutting edge approach of examining brain mechanisms that lead to therapeutic change. Now back in Israel at the University of Haifa, Sigal and her Columbia colleagues are conducting a collaborative trial, funded by a U.S.-Israel Binational Science Foundation (BSF) grant on this topic.
These days, as an Associate Professor of Clinical Psychology and Head of the Psychotherapy Research Lab, both at the University of Haifa, and a Visiting Associate Professor at Columbia University's College of Physicians and Surgeons, Sigal has a fresh inspiration: "My dream is to reach such levels of precision and refinement of the mechanisms that are most effective for each individual, so that all patients suffering from depression can receive the most accurately targeted treatment for them. This can help them recover as quickly and effectively as possible from depression, and help them find the strength needed to prosper and reach fulfillment. We have today the most sophisticated methods in the world to make this goal achievable."
Contact Sigal at: [email protected]
All photos courtesy of Professor Sigal Zilcha-Mano.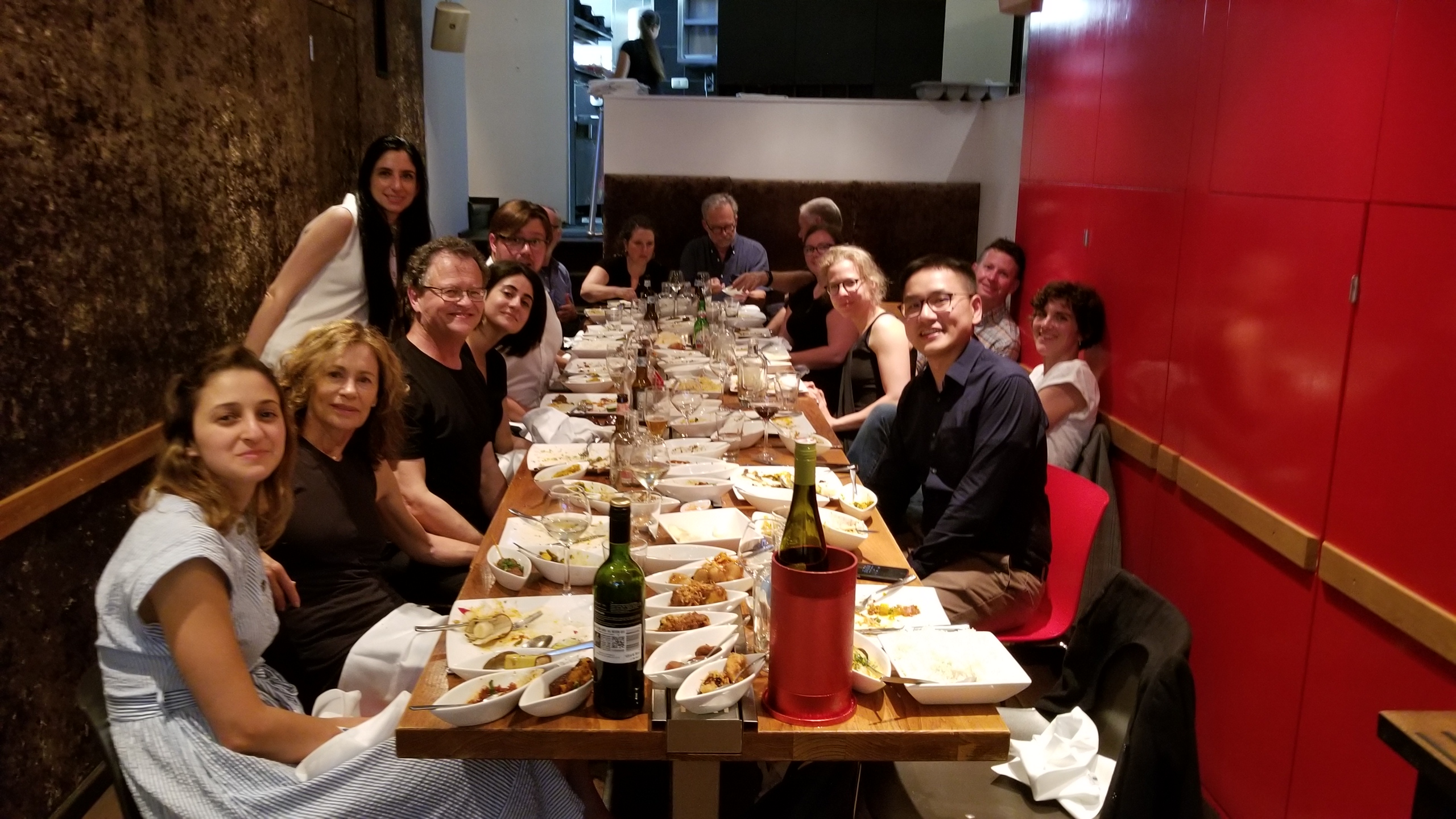 Professor Sigal Zilcha-Mano (standing, left) with her mentor Fulbright Israel alumnus, Professor Jacques Barber (left, middle, with glasses) and research colleagues from the Barber Lab at the Society of Psychotherapy Research's international conference, Amsterdam, 2018.