لمشاهدة خريجي الاشهر السابقة اضغط هنا
البروفيسور و. لين مونتجمري
باحث أمريكي, 1987
 المؤسسة المضيفة: الجامعة العبرية في القدس
المؤسسة الام: جامعة شمال اريزونا 
مجال: علوم الاحياء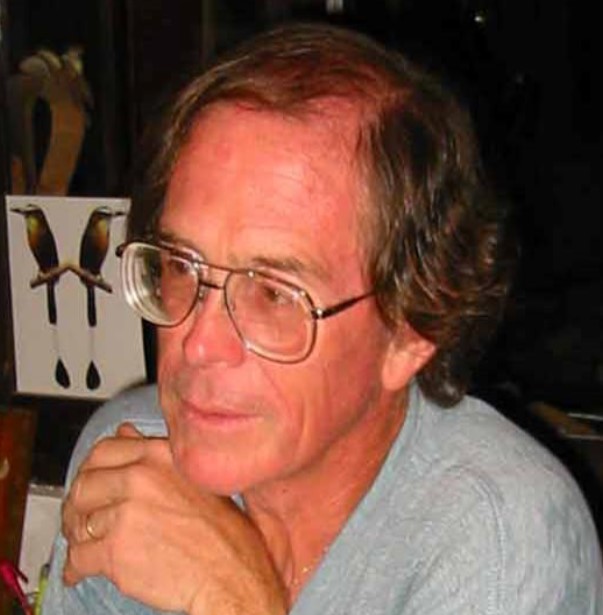 "The opportunity for a relatively long-term stay spread between Eilat and Tel Aviv, with additional wanderings throughout the country, have made Israel feel like a second home."
~~~~~~~
"At age five, I went fishing in San Diego with a friend and have been chasing fishes ever since," says W. Linn Montgomery, describing his launch into biological science. Growing up by the ocean in La Jolla, southern California, also helped- Linn learned to surf, snorkel and scuba dive in his early teens, and later met faculty at the nearby Scripps Institution of Oceanography. 
Zoology was Linn's B.A. major at UC- Berkeley, followed by an M.A. from UCLA in Ichthyology or fish science. He then embarked on an academic career- beginning at Berkeley as a research assistant and the curator of the university's fish collection, and eventually teaching at various campuses throughout the UC system. He then moved to Arizona State University, where he taught zoology and earned his PhD in Ecology and Physiology.
He was captivated by his subject-"Living things are near-magic when one considers the incredible complexity of life at the biochemical, cellular, organismal and ecological levels.  Untold discoveries remain to be made about marine organisms and how they function at these levels, and each discovery generates new questions.  It is a world of constant learning that often takes one in unexpected directions…" Linn reflects.
In 1985 Linn became an Associate Professor of Biology at Northern Arizona University and a few years later, as a Fulbright Israel Researcher based in Eilat, participated in two discoveries in fish science.
First, Linn along with his fellow researchers, discovered that the 25 cm-long brown surgeonfish migrate up to 1.6 kilometers to and from mass spawning aggregations (more than 4,000 fish) each evening during the summer.  Second, Linn and the team discovered the largest known bacteria in the guts of the brown surgeonfish.  "My stops [later] in Moorea French Polynesia and Australia demonstrated that these microbes were not a local oddity, but a unique group still known only from the guts of surgeon fishes throughout the world ocean," Linn explains.
On the personal side, Linn's Fulbright Israel experience allowed him to develop new and long-lasting friendships and collaborations with colleagues from Tel Aviv, Hebrew and Bar-Ilan universities. The experience also opened up new perspectives and connections: "Fulbright allowed me to travel throughout Israel with time enough to learn its geography, begin to understand its ethnic and cultural diversity, and taste its ancient and recent histories.  Oddly enough, these experiences relate to my home state of Arizona – our environs range from ski resorts to severe deserts, our populations fuse Anglo and Hispanic cultures with those of roughly 20 Native American tribal units, and our history is one informed by archaeological studies on Native American sites and the written histories of Spanish and more recent explorers."
What's on Linn's horizon today? He plans to "…delve more into the history of biological exploration in the Gulf of California- a magnificent marine sea surrounded by desert – so similar to the Red Sea."
Contact Linn at: [email protected]
All photos courtesy of Professor W. Linn Montgomery.
Fish Science on the shores of the Gulf of California- Linn (in yellow shorts) with his students.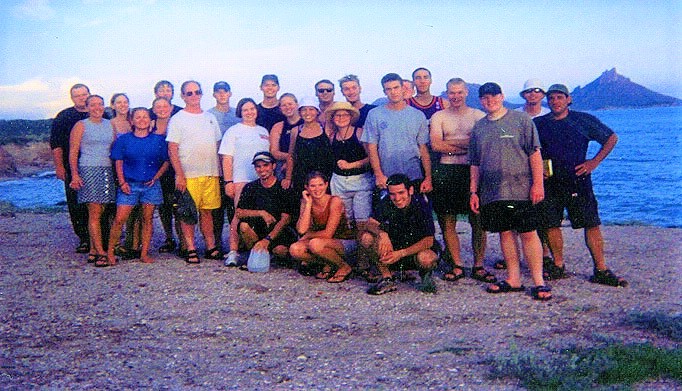 "The star" of much of Linn's work in Israel: the brown surgeonfish, Acanthurus nigrofuscus.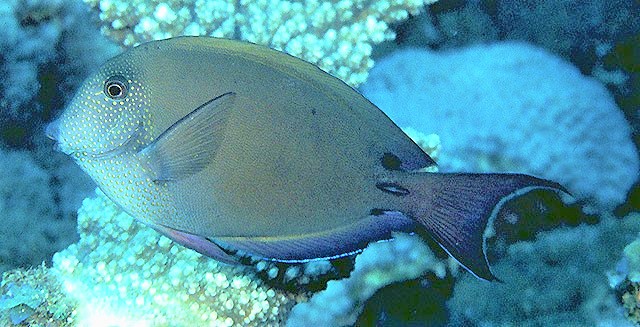 Epulopiscium fishelsoni, the largest known non-photosynthetic bacterium.  Discovered in brown surgeonfish in Eilat, and subject of Linn's research during his Fulbright.  Epulopiscium translates to "guest at a banquet of a fish" – they occupy the intestine of the fish.  "fishelsoni" recognizes Lev Fishelson, Linn's long-time colleague, dear friend, and host from Tel Aviv University.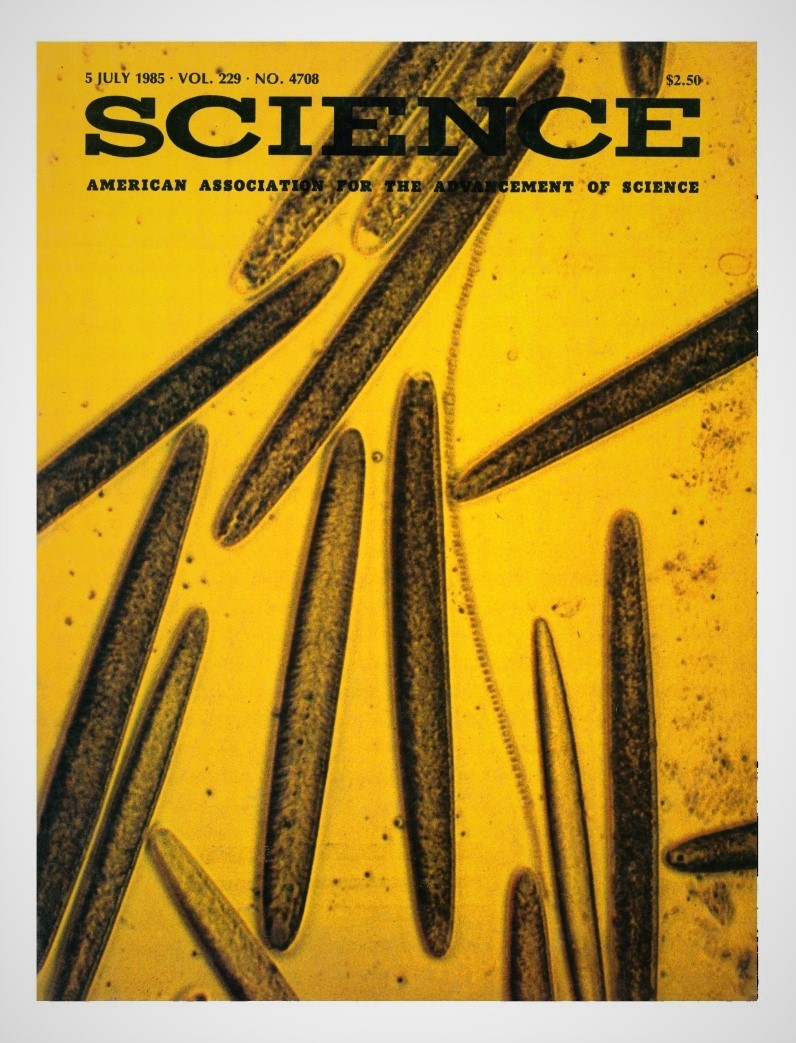 The Steinitz Marine Biological Laboratory (now the Inter-University Institute for Marine Sciences), around 1982, with Eilat, Israel far left and Aqaba, Jordan far right in the distance.