لمشاهدة خريجي الاشهر السابقة اضغط هنا
هيلا تسور 
منحة فولبرايت لشهادة الماجستير, 2014
المؤسسة المضيفة: جامعة كولومبيا 
المؤسسة الام: الجامعة العبرية القدس
المجال: محاماة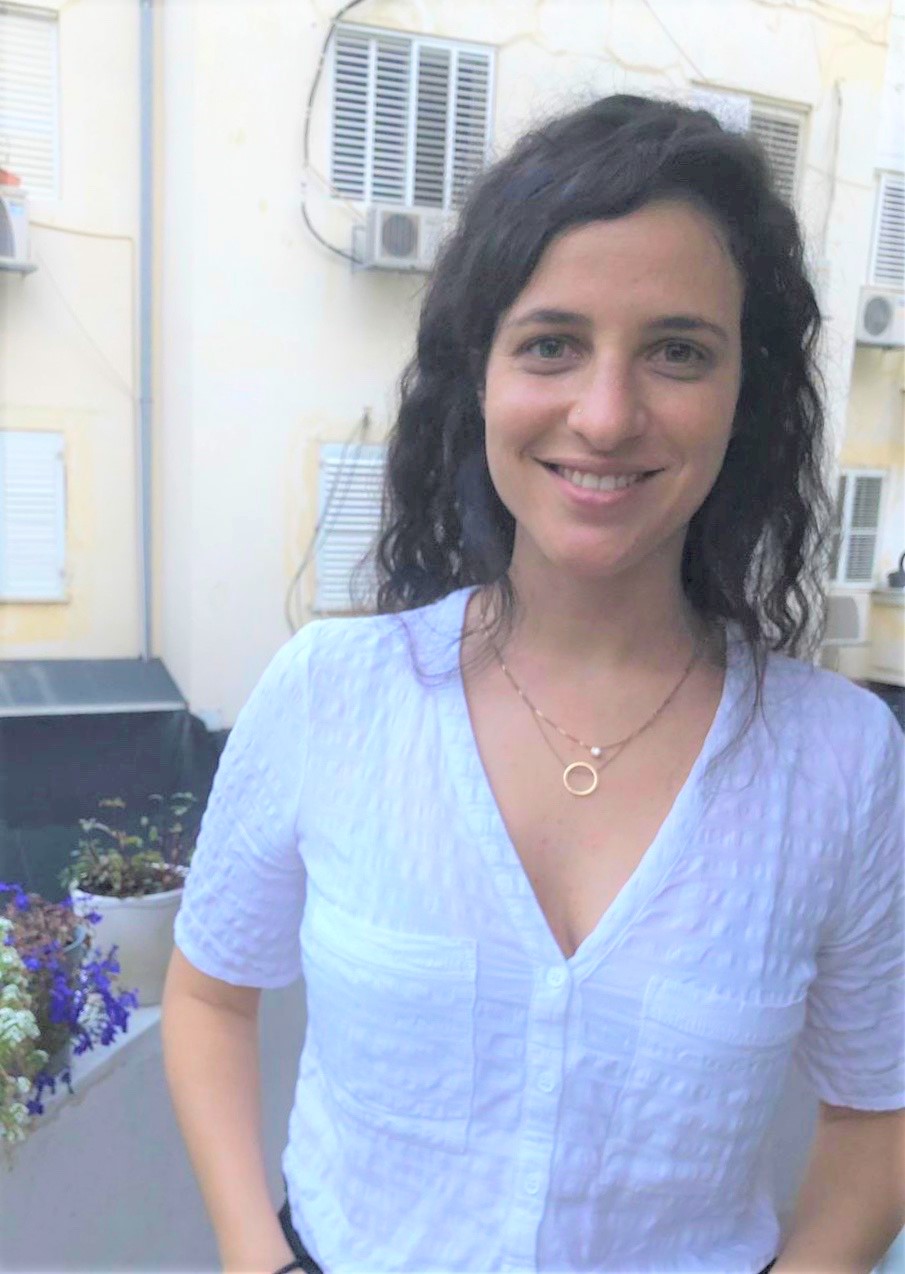 "The Fulbright experience is a cornerstone in my career. It opened a door for an academic and professional journey that had the most significant impact in the process of shaping my professional identity. It also provided me with the skills and confidence to pursue my goal of becoming a civil servant in the field of international law."      
~~~
For the past three years, Hila Zur has served as Legal Counsel in the Ministry of Justice, International Justice Division, a role that reflects her commitment to leveraging the law for social change.
Her inspiration to enter the legal field sprung from her IDF service. As an educational unit commander, she gave lectures to soldiers on constitutional law and human rights. "Understanding the impact this knowledge had on them and the power of law to change peoples' lives, made me realize that I want to be able to use this tool as a professional in order to promote social change," Hila says.
In this spirit, she started an LL.B at The Hebrew University of Jerusalem. In addition to her studies, she was an editorial board member of the "Mishpatim" Law Review and a volunteer at various legal clinics, like "Tebeka," "Brera" and "Bayit Cham," providing legal assistance to youth and underserved communities.
Upon completing her degree, Hila worked as a law clerk for Supreme Court Justice, Edna Arbel, attending case hearings argued before the Supreme Court on constitutional, civil and criminal matters. She also served as an advocate, coordinator and research assistant at the NGO "Movement for Quality Government in Israel," drafting court petitions and civil actions.
Throughout this time, Hila's realization of the law's capacity and her goals became clearer. "The law has the power to affect both individuals and society as a whole. For me, the ability of the law to impact policy- making processes on the state level is one of the most fascinating aspects of legal practice," she notes. "This aspect is very dominant in the field of public international law, and that is one of the reasons I decided to pursue a career in this field."
With this focus, Hila applied and was awarded a Fulbright fellowship to pursue her LL.M at Columbia University. In 2014, she left for the U.S. together with Roey Sasson, a '14 Fulbright MA fellow in law, and her future life partner.
The Fulbright year proved to be foundational in Hila's career, learning from leading international law practitioners and professors. On the personal side, creating life-long friendships with people from the world over and experiencing the vibrant and diverse life in the Big apple with her life partner was "a once in a lifetime experience for both of us" Hila recalls.
Looking forward to her future, Hila is inspired and committed: "I wish to continue growing in the fields of pubic international law and human rights, and to develop my career in the Israeli public sector.  My aim is to use my skills and knowledge to impact Israeli policies…"
Contact Hila at: [email protected]
All photos courtesy of Hila Zur.
Hanging out in Bryant Park, Manhattan's Town Square, Hila Zur (in blue) sits next to her life partner and fellow '14 Fulbright MA grantee, Roey Sasson.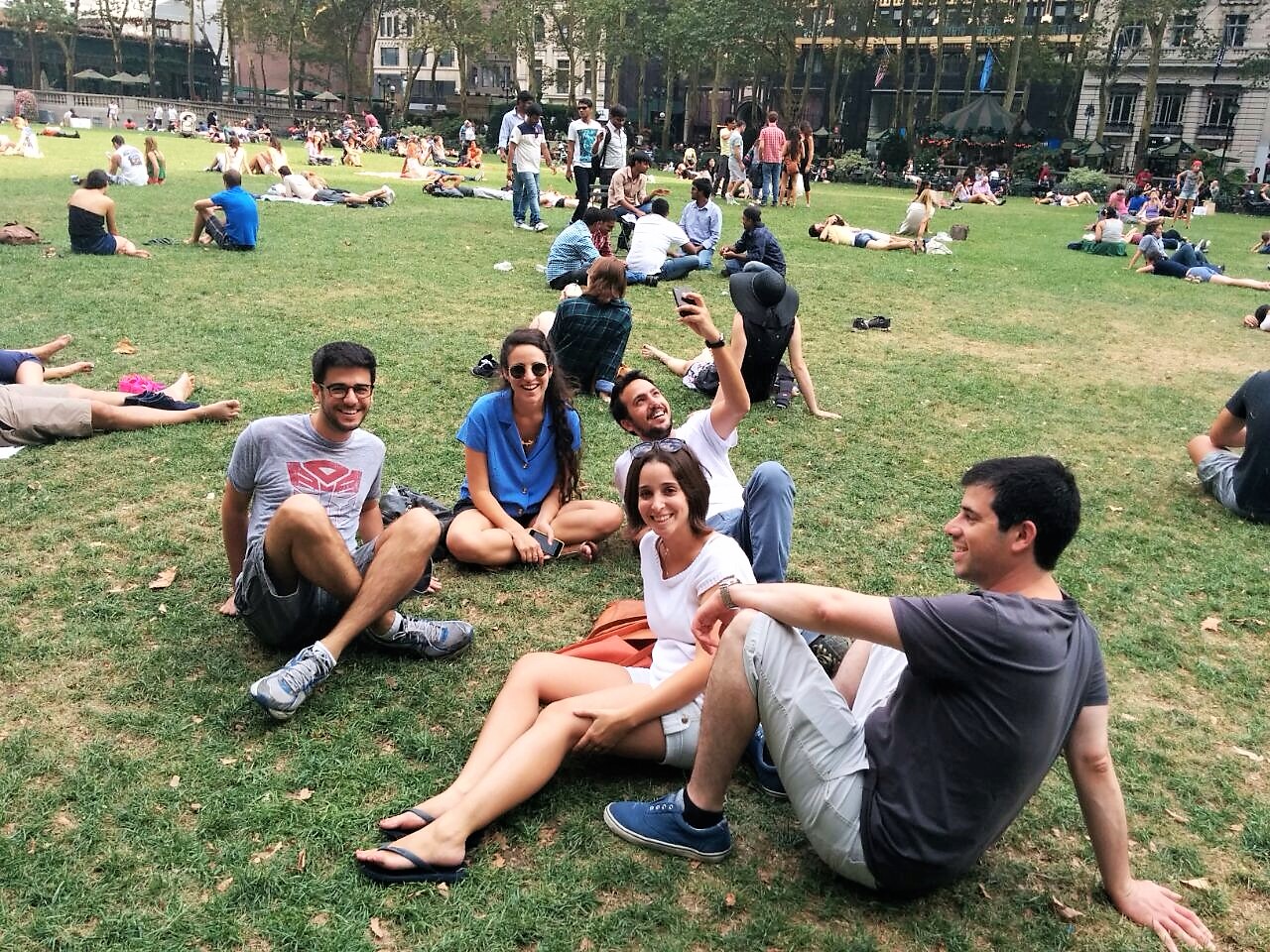 Hila (third on left) celebrates with her classmates at the Columbia Law School's Barrister's Ball.