لمشاهدة خريجي الاشهر السابقة اضغط هنا

 دكتور ميشيل راث,
منح فولبرايت المميّزة ضمن برنامج التدريس للامريكيين, 2012.
المؤسسة المضيفة : جامعة تل ابيب.
المؤسسة الام: ثانوية اسيكس, فيرمونت.
المجال: استشاري اعادة التأهيل.
"Having the opportunity to work and live in Israel during my Fulbright launched years of working and living abroad.  The experience opened my eyes to the fact that I am able to work as a counsellor anywhere in the world, meet amazing students, faculty and community members, and learn to appreciate similarities and differences in students regardless of where they live or come from in the world." 
~~~
Since 2017 Dr. Michelle Rath has been working as a High School Counsellor at the International School of Stavanger in Norway. Prior to this, she spent three dynamic years living in the United Arab Emirates, working as a High School Counsellor at the American School of Dubai. These places are a far cry from where Michelle first started counseling students, at Burlington High School in Vermont, but for her, moving and adapting is a way of life. "I realize that I thrive on challenges and embrace change as an imminent and integral part of life."
Michelle began her professional experience in community development and human services for the state of Vermont. On the academic track, she earned a BA in Psychology from the University of Winnipeg, a M.Ed. in Educational Psychology and Counseling from McGill University and a PhD in from Syracuse University, focusing on Rehabilitation Counselling. Transitioning into the education field, she began to work as a Vocational Rehabilitation Counsellor at Burlington High School, where she eventually rose to be Director of Guidance.
In 2012, Michelle was a Fulbright Distinguished Award in Teaching Program fellow at Tel Aviv University. Researching school counseling in Israel, she traveled throughout the country, meeting and interviewing educators and school administrators. She toured schools to better understand the role of school counsellors in public schools and crisis management protocols. At Tel Aviv University, Michelle also participated in lectures given by her supervisor to undergraduate Education students on "The Changing Role of School Counselling" and "Community Supports in Israel for School Counsellors." At the conclusion of her Fulbright program, Michelle compiled her research findings and prepared a capstone project which she shared with fellow educators upon returning to the U.S.
Contact Michelle at: [email protected]
All photos courtesy of Michelle Rath.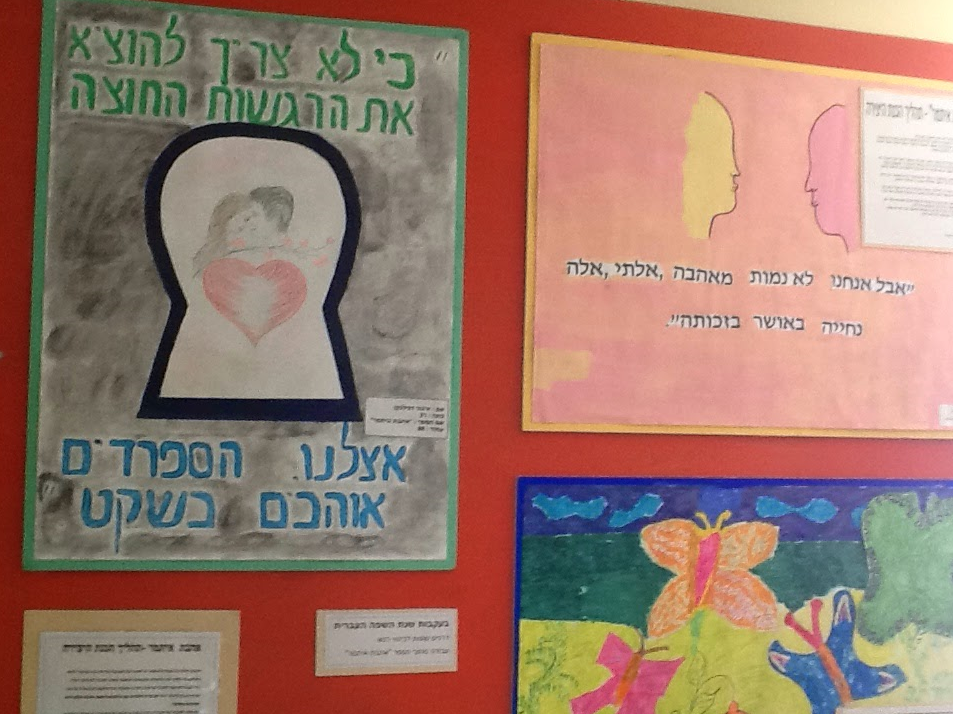 Field research- Michelle surveys student work at a school in south Tel Aviv.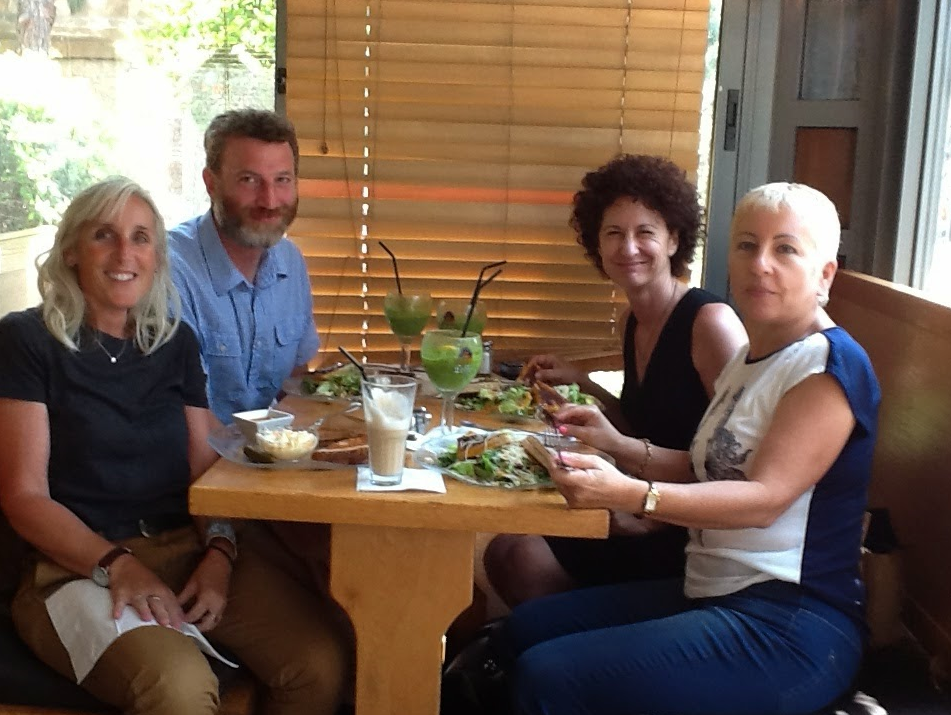 Distinguished Award in Teaching (DAI) Program alumni reunion in Jerusalem: 2012 U.S. fellows Michelle Rath and Eric Drotch (left) along with 2011 Israeli alumna, Dimona Yaniv (right, front) and 2011 U.S. alumna Elizabeth Coleman.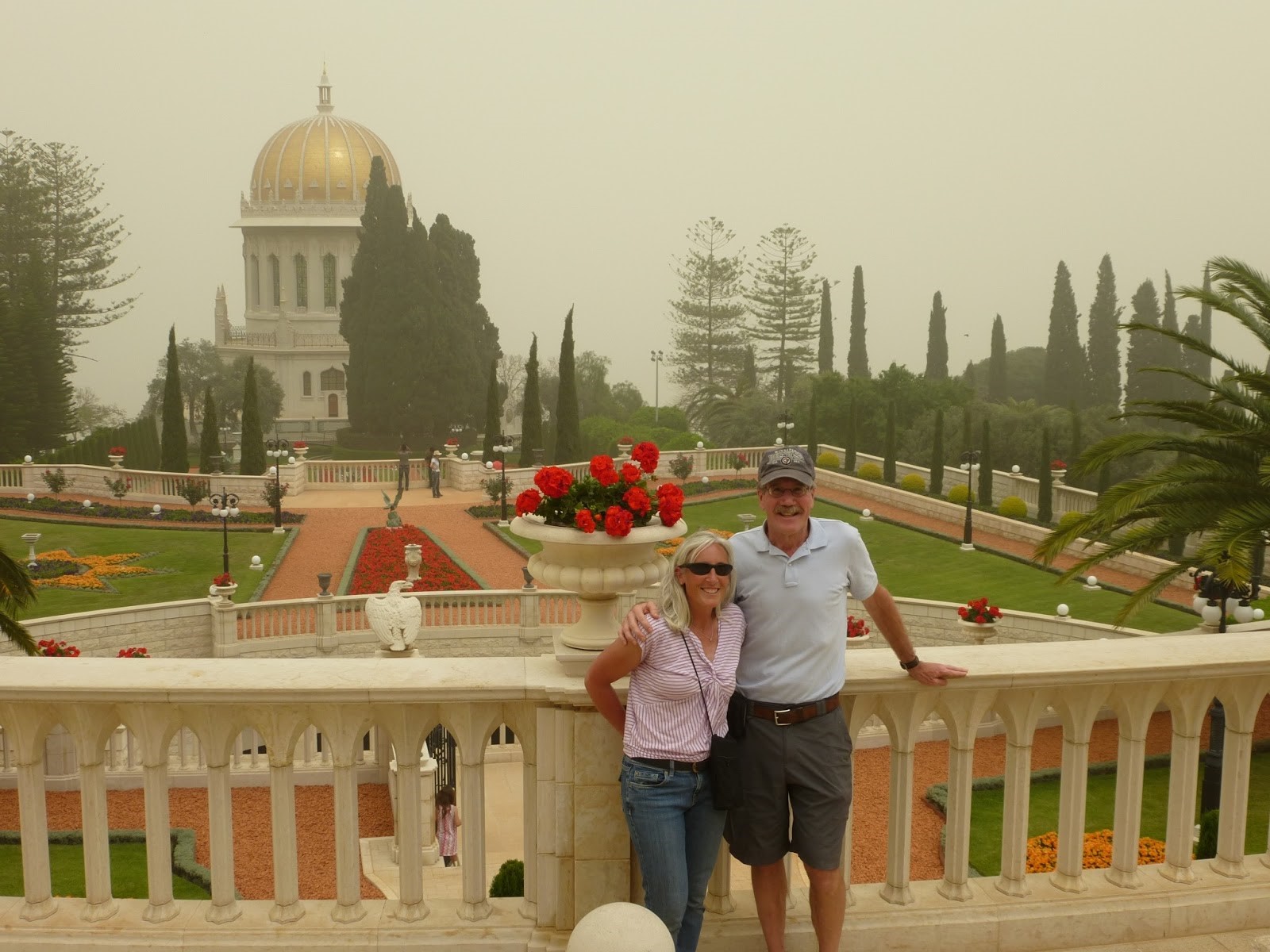 Atop the Bahai Gardens in Haifa, Michelle Rath with her husband David.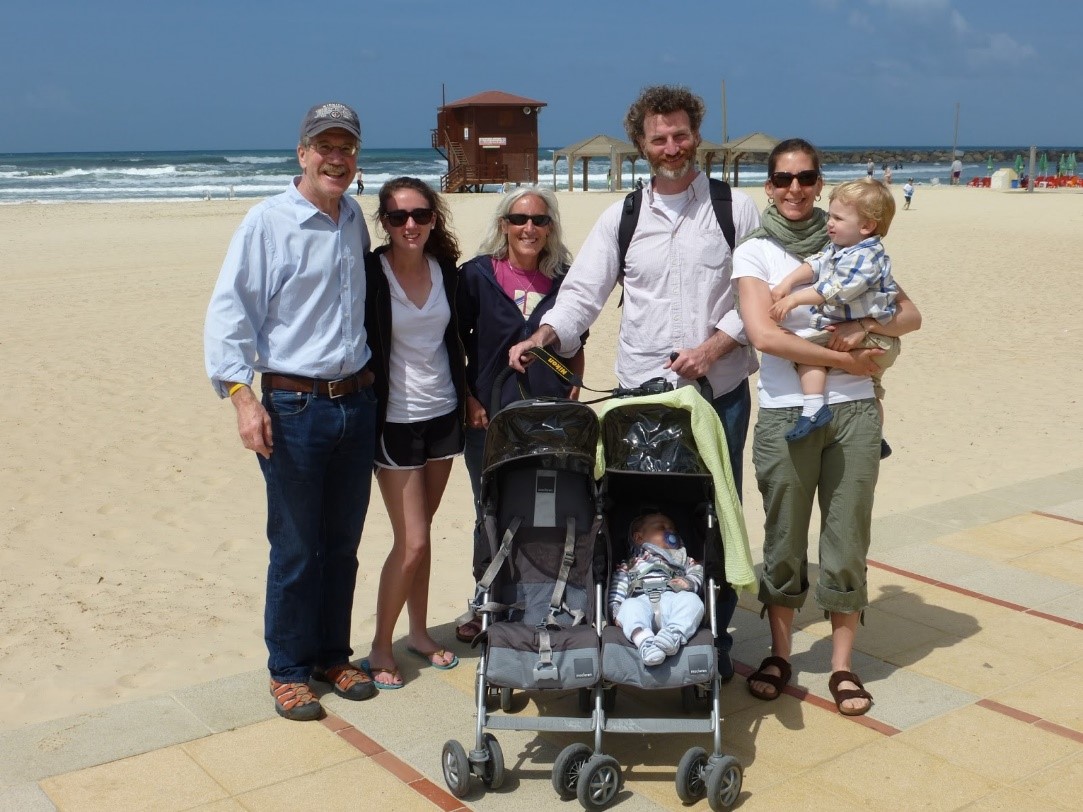 Enjoying the Haifa coast- Michelle Rath (third from left) with her husband David, daughter Mikaela and fellow American DAT 2012 recipient, Eric Drotch and his family.